5 Best Dongle Deals You Should Check Out Today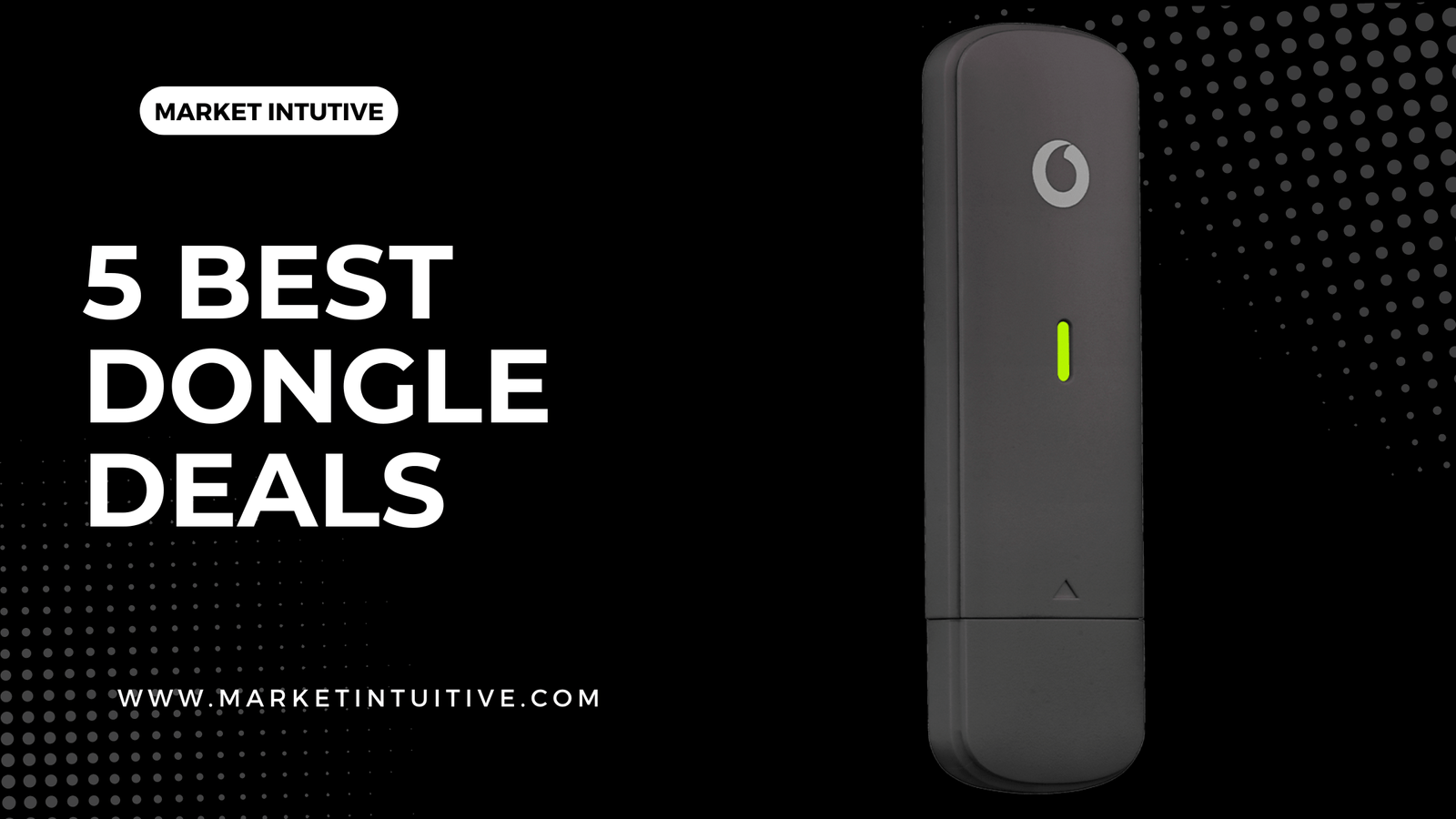 Are you looking for the best dongle deals? Dongles are a great way to stay connected to the internet, and with the right deal, you can receive the most out of your purchase. Whether you are looking for a basic dongle to get online or a more advanced one with additional features, I can help you find the right deal.
You can find the best dongle deals that fit your specific needs and budget. So, don't wait any longer – explore my selection of the 5 best dongle deals.
What You'll Need
All that is required for internet access without downloading any software is to plug a dongle into the USB port of your computer. These dongles have an inbuilt adaptor that permits devices to connect with the web. In essence, it links your computer to the mobile networks of your phone, be it 3G, 4G, or 5G.
Pros And Cons Of Best Dongle Deals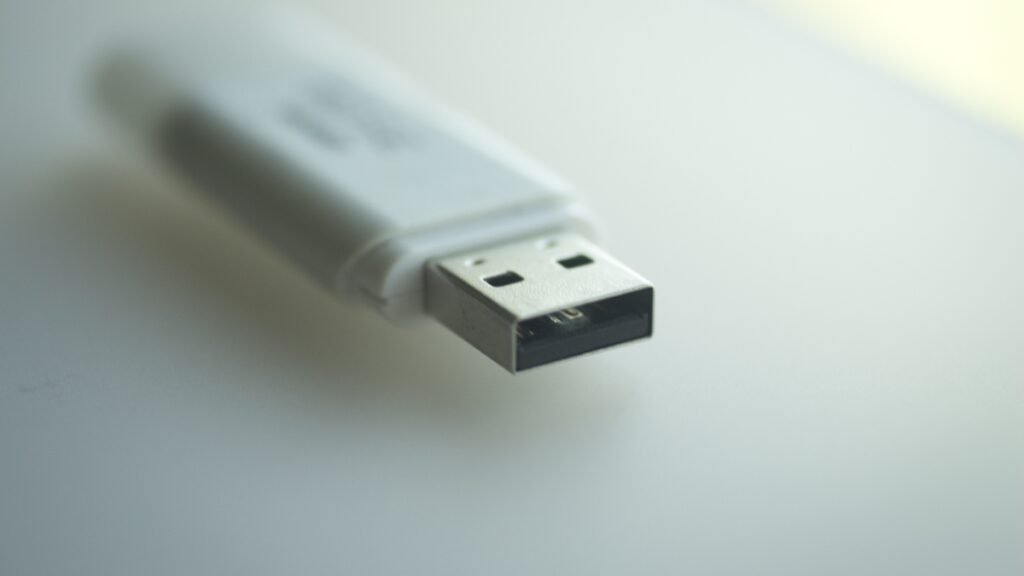 Here are the pros & cons of the best dongle deals:
Positive
Installing a dongle is a straightforward process and can be completed in minutes. With quick delivery, you can connect to the internet immediately after the device arrives.
If the internet connection in your locality is subpar, a dongle may provide you with faster download speeds than a typical home broadband connection.
There is a lot of space for customisation regarding dongle deals. You can choose the amount of data you need each month and decide to go for a short-term plan instead of signing up for a long-term agreement.
It is possible to access the web almost anywhere you go with a dongle, allowing you to use the internet while on the move.
There is no need for an external power supply or recharging for a dongle. All that is required is to plug the dongle into the computer for web access.
Negatives
Dongles are prone to slower download speeds than traditional internet, mainly when signal problems are associated with 4G.
If you use a Wi-Fi dongle for internet access, you will be limited to a specific amount of data. You can choose an unlimited data plan, but this option might not be financially practical.
When you employ an internet dongle, it only provides internet to a single device. If you want multiple people to access the web simultaneously, invest in a mobile Wi-Fi hotspot such as the Three Huawei 4G Plus.
How Do Internet Dongles Work?
Dongles are small gadgets that fit into your computer's USB slot and can give you internet access.
A dongle has a SIM card, which enables it to access the 4G or 5G mobile broadband network, similar to a phone. This connection is shared with a computer, allowing it to gain internet access.
Like your mobile phone, a reliable mobile network signal is necessary to acquire a steady and speedy connection to the internet using a dongle. If the 4G reception is weak, you may experience a decrease in download speed or even lose the internet connection altogether.
How Do Dongle Deals Work?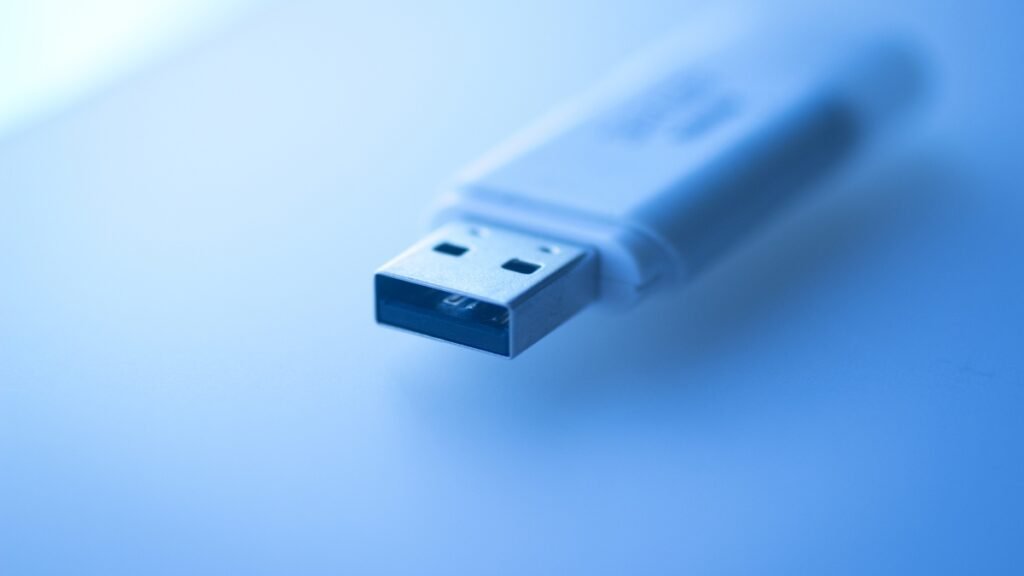 When you purchase a Wi-Fi USB device from a cell phone provider such as Three or Vodafone, they will generally include a monthly data plan, a SIM card, and everything else required to access the internet.
For instance, when it comes to the Huawei 4G Plus mobile broadband device from Three, it comes with a SIM card, battery, charging cable, and a user guide to get started.
When selecting a dongle deal, you'll need to consider the following:
The amount of data usage you require every month will be determined by what you plan to do with the dongle. You will only need a small amount of data if you use it occasionally for web surfing, sending emails, and using social media. However, you will want a higher data allowance for data-intensive uses, such as watching videos and downloading large files.
Which mobile network do you prefer to use?
How much time do you have in mind for the agreement? Do you intend to retain the Wi-Fi dongle for an extended period, or will you be utilising it exclusively to connect to the internet for a couple of months?
After purchasing a dongle package, you can typically expect to receive the device through the mail in 1-2 days.
Initially, you need to put the SIM card into the device. After connecting it to your PC, a prompt will assist you in establishing your Wi-Fi dongle and connecting to the web. Then, you can start using the internet by just attaching the dongle to your notebook.
5 Best Dongle Deals
POSITIVES
Get an inexpensive monthly cost on deals with a data cap+ Heaps of dongle data bundles to select from+ Simple setup

Heaps of dongle data bundles to select from

Simple setup
NEGATIVES
Cannot create a Wi-Fi hotspot
SPECIFICATIONS
Available across 99% of the UK
More 4G coverage than ever
Comes with MicroSD memory card slot
LTE 50 Mbps, HSPA+ UL 5.76Mbps, EDGE/GPRS Class 12 upload speed
LTE CAT4 150 Mbps, HSPA+ Rel. 9 DL 42Mbps, EDGE/GPRS Class 12 download speed
Vodafone is one of the few UK-based mobile carriers that provide a classic USB dongle device. But does their package offer good value for money?
Vodafone's dongle plans are highly versatile, offering a variety of options to choose from. Customers can choose between 4GB and an unlimited data plan, while they also can pick between a 12-month or 24-month contract or the more flexible 30-day pay-as-you-go plan.
If your data usage is limited, you can find a plan that will be relatively inexpensive each month. However, for those with higher data needs, there are options for unlimited usage.
You should know that your initial cost and monthly payments will skyrocket if you decide on a pay-as-you-go dongle plan from Vodafone.
Setting up Vodafone's 4G dongle is a straightforward process. All you need is to plug it into your computer and follow the instructions. This will allow the dongle to configure itself and link to the 4G mobile broadband network, enabling you to have internet access.
Even though the Vodafone K5161z has some restrictions, it cannot form a Wi-Fi hotspot. While Three's mobile Wi-Fi device allows you access to more than one gadget simultaneously, the Vodafone K5161z does not.
If you would rather have a wireless hotspot that can be used with multiple devices simultaneously, Vodafone offers a MiFi device that you can purchase.
POSITIVES
Easy to get started with O2 Huawei 4G Donglez

Includes other benefits like free Apple Music

You can build your plan
SPECIFICATIONS
128MB (Nand Flash) internal storage
150Mbps (LTE) download speed
50Mbps (LTE) upload speed
If you are searching for a USB-compatible dongle, O2 is another option apart from Vodafone.
Instead of selecting a pre-made data plan from O2, you can create your package with a contract term and data allowance that meets your individual needs.
If you're certain of your usage period, you can opt for a 7-month plan instead of the standard 12 or 24 months from other service providers.
It's advantageous to have this kind of flexibility, especially for someone who doesn't plan on utilising their dongle in the long run. Nonetheless, a pay-as-you-go plan is only available if the minimum contract duration is 3 months.
Configuring and using the Huawei dongle is an easy process, and it functions well. However, it cannot produce a Wi-Fi connection, as the MiFi device can.
O2 also offers other advantages apart from the ones already mentioned. For example, if you have a Virgin Media Broadband connection, they will provide you with double the amount of data. Additionally, some of their dongle deals come with free Apple Music.
POSITIVES
Get online on 10 devices at once

Many data bundle choices, including some with unlimited usage

Provides good speeds and connection consistency on 4G

Great value on a 12 or 24-month plan
NEGATIVES
High upfront cost on pay-as-you-go plans
SPECIFICATIONS
Connect up to 10 Wi-Fi-enabled devices at once
Lightweight, portable solution to low-cost Wi-Fi
4GB storage
Medium size
Three Huawei dongles are mobile Wi-Fi devices. Instead of plugging into a USB port like many internet dongles, this device is wireless and establishes a WiFi connection that different gadgets can join.
This means that you are not limited to connecting to the internet with just a computer – you can link up to 10 distinct gadgets to the hotspot at the same time.
This dongle has an estimated 6-hour battery life when it is in use, and you can keep it connected all the time to have a constant wireless connection.
The 4G coverage provided by Three is typical of high quality throughout the UK, meaning you can expect fast speeds and reliable connection when using their mobile Wi-Fi device.
With the Huawei 4G Plus, customers have the option of selecting from a variety of data packages. By opting for an unlimited data plan, users can stay connected to the internet constantly or purchase 10GB or 40GB plans to save on their monthly bill.
Three offers reasonable rates for dongle plans. You can sign up for either a one-year or two-year pay monthly contract. It is possible to pay as you go on a month-to-month basis, which is a great option, but you will need to spend more money upfront for these shorter-term packages.
POSITIVES
Solid Wi-Fi connectivity

Good 4G coverage

5G device is also available

Great battery life
SPECIFICATIONS
Boost mobile data by 5GB every month for free (worth £12.99 a month)
5GEE WiFi has a Local Area Network port for improved connectivity
Connect up to 64 devices
Average speeds of 40Mb/s
Superfast speeds
EE boasts the most extensive 4G coverage of the four leading UK mobile providers. Consequently, their dongle device is well worth considering if you intend on utilising it to connect to the internet when you're on the go.
The 4GEE WiFi Mini is an impressive piece of technology. It produces an incredibly robust Wi-Fi connection that can handle multiple gadgets as long as you have enough data allowance. Plus, its battery life is noteworthy for such a tiny device.
You have many data plans, including pay-as-you-go and pay-monthly options. Nevertheless, you can only decide between 1-month and 24-month contracts – there are no 12-month plans on offer.
EE provides a 5G mobile broadband device, but the initial outlay is quite expensive. Generally, EE's 4G network is generally satisfactory, so the 4GEE WiFi Mini is the better option.
One of the significant drawbacks of EE is that its packages are costly, particularly if you select the unlimited data plan. Even though the website states that all plans are 5G-compatible, the dongle itself needs to be (if you acquire the 4G one), implying that you will experience only 4G download and upload speeds.
POSITIVES
Support 32 connected devices at once

Provides ultrafast download speeds

8-hour battery life
SPECIFICATIONS
Support 32 connected devices at once
Ultrafast download speeds
8-hour battery life
If you reside in an area with 5G coverage, paying extra for a 5G internet device from Vodafone may be worthwhile.
It is worth mentioning that 5G dongles usually come with a hefty price tag, and this particular device is no different. The initial cost from Vodafone is exceptionally high, though there are more affordable options if you purchase it on a 24-month pay monthly plan.
Although this device comes at a higher cost, you can reap the rewards of download speeds of 300 Mbps and, in some cases, up to 1 Gbps. The dongle also permits up to 32 devices to access the Wi-Fi network simultaneously, allowing users to share the bandwidth.
This 4G dongle works for a maximum of 8 hours on a single charge, which is more than what many similar devices offer. It will also automatically switch from 5G to 4G if the area has no 5G coverage.
All in all, this machine is an outstanding piece of equipment. Unfortunately, it's very costly, particularly with a short-term agreement.
Download And Upload Speeds With Best Dongle Deals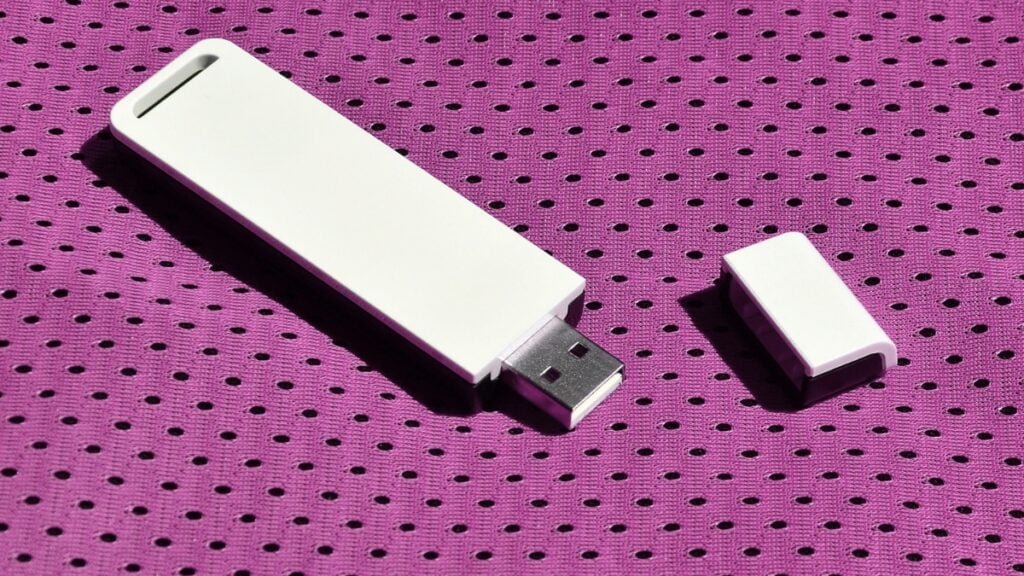 The speed at which you can send and receive data through an internet dongle is subject to considerable fluctuation, depending on the 4G or 5G signal strength available at your home.
It is common to anticipate download rates of 15-50 Mbps with a majority of 4G dongles and upload speeds of 3-6 Mbps. This speed is adequate for most online activities, such as social media and streaming videos. However, downloading a large file would take a long time if you don't have at least 40 Mbps of consistent speed.
The top method to determine your speed with a dongle is to perform a speed test on your cell phone, utilising the same cellular network you are looking to get a dongle package from.
It may be beneficial to temporarily borrow a phone from someone using the same mobile service provider as the company you are considering using to get a more precise outcome.
Getting a hold of 5G dongles can be challenging, and they tend to be pricey. If you reside where 5G is available and don't mind spending extra for faster speeds, Vodafone's 5G MiFi device is likely your ideal option.
When using 5G dongles, users can expect to acquire download speeds ranging from 200 Mbps to 300 Mbps, and in some cases, even higher, as well as upload speeds from 15 Mbps to 30 Mbps.
Can You Get Unlimited Data With Best Dongle Deals?
UK consumers can acquire a Wi-Fi dongle with no data limit from any of the four major providers–Three, O2, Vodafone, and EE–that offer these packages.
Even though large data plans come with a hefty price tag, particularly for short-term contracts, having available data is vital if the dongle is intended to be the principal means of internet access.
If you plan to frequently watch videos on streaming services such as YouTube and Netflix, you will undoubtedly benefit from an internet plan that comes with unlimited downloads. This is because high-definition video requires a large amount of data, and having an unlimited plan will avoid exceeding your usage cap.
If you aren't using your dongle frequently, then a 40-100GB data cap every month should be satisfactory. Nevertheless, you should keep track of your usage by signing into your mobile network's customer account.
Can You Use A Dongle To Get Online Overseas?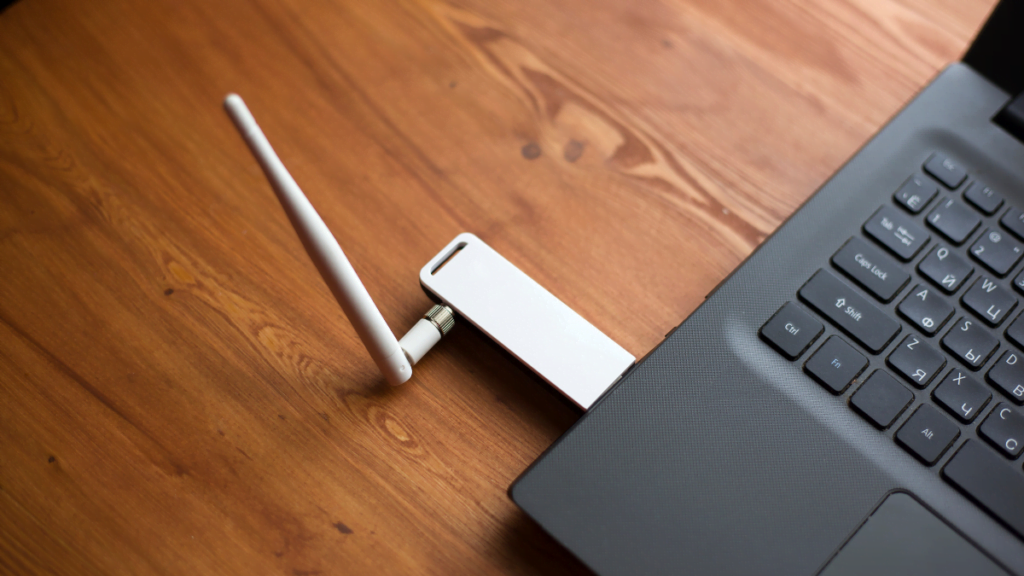 Dongles are a fantastic option for internet access through 4G data when moving across the United Kingdom. Similar to mobile phones, these devices will connect to the regional 4G network, allowing you to stay online in virtually any location in the country.
When travelling abroad, things can become complicated, mainly due to the post-Brexit EU roaming limitations that various cellular networks have implemented.
It is possible to connect to the Internet abroad with a dongle, but it may be necessary to pay a higher fee, and you may need access to your full data allowance.
For instance, when using EE to connect to the Internet while travelling abroad, you will get a notification to purchase a roaming package. The expense will depend on the nation you are visiting.
Additionally, your dongle may not be compatible in certain areas, for example, the United States of America and South America, as they have a different 4G data frequency than what is used in the United Kingdom.
To gain internet access, you will have to either link up to public Wi-Fi or purchase a SIM card to put into your cell phone.
Can You Pay As You Go With A Dongle?
Most mobile providers don't require a long-term agreement when purchasing a dongle. Instead, paying for the service monthly with a short-term contract is possible.
Most of the time, one month's notice is required to discontinue a pay-as-you-go internet dongle plan. There will be no need to pay termination charges, which is not the case with a monthly dongle agreement.
Despite this, pay-as-you-go dongle plans can come with a larger initial expense and sometimes a greater monthly fee.
If you anticipate that you will require your dongle for an extended period, signing up for a contract of 12, 18, or 24 months would be more economical.
Verdict For Best Dongle Deals
Before obtaining a mobile broadband dongle, you should confirm that the 4G network provides good reception at your residence. Take the necessary steps to avoid low speeds for downloads and uploads, and your dongle internet connection could disconnect frequently.
Even though EE presently has the most extensive mobile network in the UK, there are better networks for using a dongle. Most important is the network's coverage in your area and any other place where you will be utilising the dongle.
You can assess the mobile broadband signal of a particular network in your area by consulting its coverage map.
After you have launched the map, enter your postal code and opt for your address. You should see a statement like "Great 4G coverage both indoors and outdoors" on the webpage. If you plan to take your dongle to other destinations, it is good to research whether the locations have a good 4G connection.
Alternatives To Best Dongle Deals
If the cons of using dongles are a problem, there are alternatives to connecting to the internet besides employing a conventional broadband link.
4G routers
If you're looking for long-term internet access using mobile broadband, 4G routers are ideal. Like any other wireless router, they create a wireless network that numerous gadgets can connect to and plug into an electrical outlet.
The primary distinction between 4G and other routers is that 4G routers have an installed SIM card and rely on mobile broadband rather than a telephone line.
These routers are less convenient to transport than dongles. But, if you're looking for an enduring way to internet access in your house, they are a better selection. When I tested the Three 4G Hub, displayed above, I experienced very swift speeds with the apparatus.
Satellite broadband
If you reside in a remote area, you can have internet access by setting up a satellite antenna at your residence. This lasting solution can offer you high-speed service than standard broadband. However, a satellite internet connection is costly, and the latency is lengthy.
Mobile Wi-Fi (MiFi) devices
MiFi devices are comparable to dongles. Yet, they produce a Wi-Fi connection that lets multiple users access the internet simultaneously. If you plug in the device to charge the battery occasionally, then MiFi devices are ideal for those looking to get online while travelling.
Your phone hotspot
If you have a mobile phone that you don't use too often, you could utilise it as a portable Wi-Fi access point. To accomplish this, you should purchase a data SIM card to go with it. Once you want internet access, turn on the cell phone's Wi-Fi hotspot and link to the web.
Similar Tutorials Types to Check Out
Why Does My Internet Speed Fluctuate?: Don't worry if you're trying to figure out why does my internet speed fluctuate. I've got you covered. You can solve the issue whether you're using WiFi or an Ethernet cable
What Is A Good Upload Speed For Gaming?: Upload speed measures how fast your internet connection can send data. If gaming is your main reason for getting fast internet, what is a good upload speed for gaming
Summary: Best Dongle Deals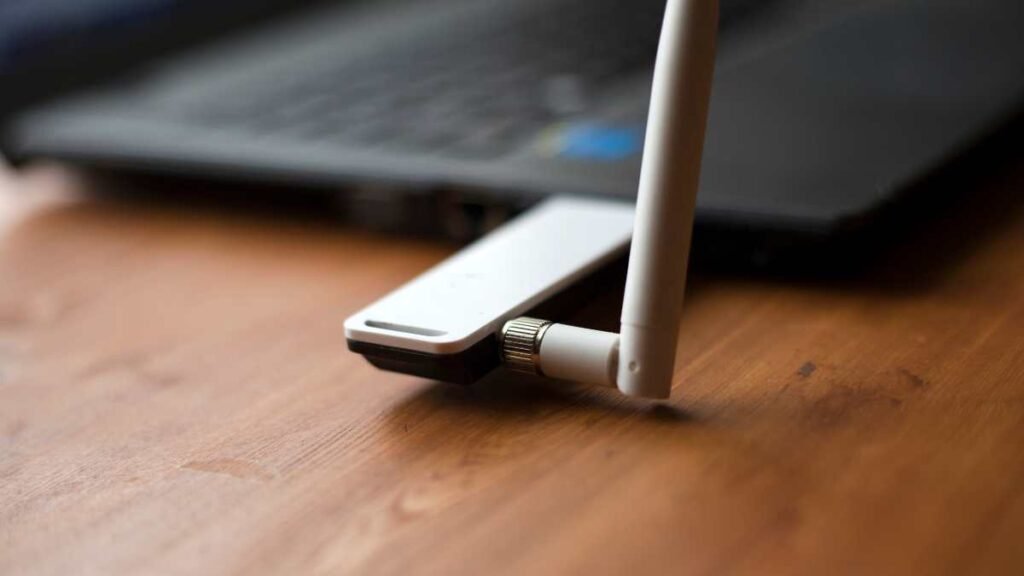 A reliable dongle is an excellent option to save money on internet access. A dongle is a small computer that plugs into a USB port and connects you to the internet via a Wi-Fi network.
It can also be utilised as an alternative to a mobile hotspot. Dongles cost less than a month & offer internet access in the exact location for several hours.
It is beneficial to utilise a mobile Wi-Fi device to gain internet access instead of a dongle in certain situations. MiFi provides the capability to construct a wireless hotspot that can be linked to multiple gadgets instead of just one computer.
I hope this article on the best dongle deals sounds helpful! Feel free to comment down your opinions in the comments section.
Frequently Asked Questions (FAQs) On Best Dongle Deals:
1. Which is the best dongle to buy?
Here are the best dongles to buy:
TP-Link Nano AC600 USB Wi-fi Adaptor
D-Link DWA-181 AC1300
ASUS AX1800 AX56 USB Wi-Fi Adaptor
NETGEAR Nighthawk AC1900 Wi-Fi Adaptor
2. Can you get unlimited internet on a dongle?
Many companies give the option to purchase a dongle with unlimited data usage. These plans are usually more expensive than capped plans, but you won't worry about exceeding your limit.
3. Is dongle better than Wi-Fi?
A dongle can provide mobile internet access through a cellular data plan. On the other hand, a Wi-Fi router is responsible for linking the modem to the internet and then broadcasting the connection to any wireless gadget. If you are constantly travelling, a dongle is your best option. But a Wi-Fi router is your best bet if you want a fast internet connection.