Three 4G Plus Hub Review: Is It The Best One Available?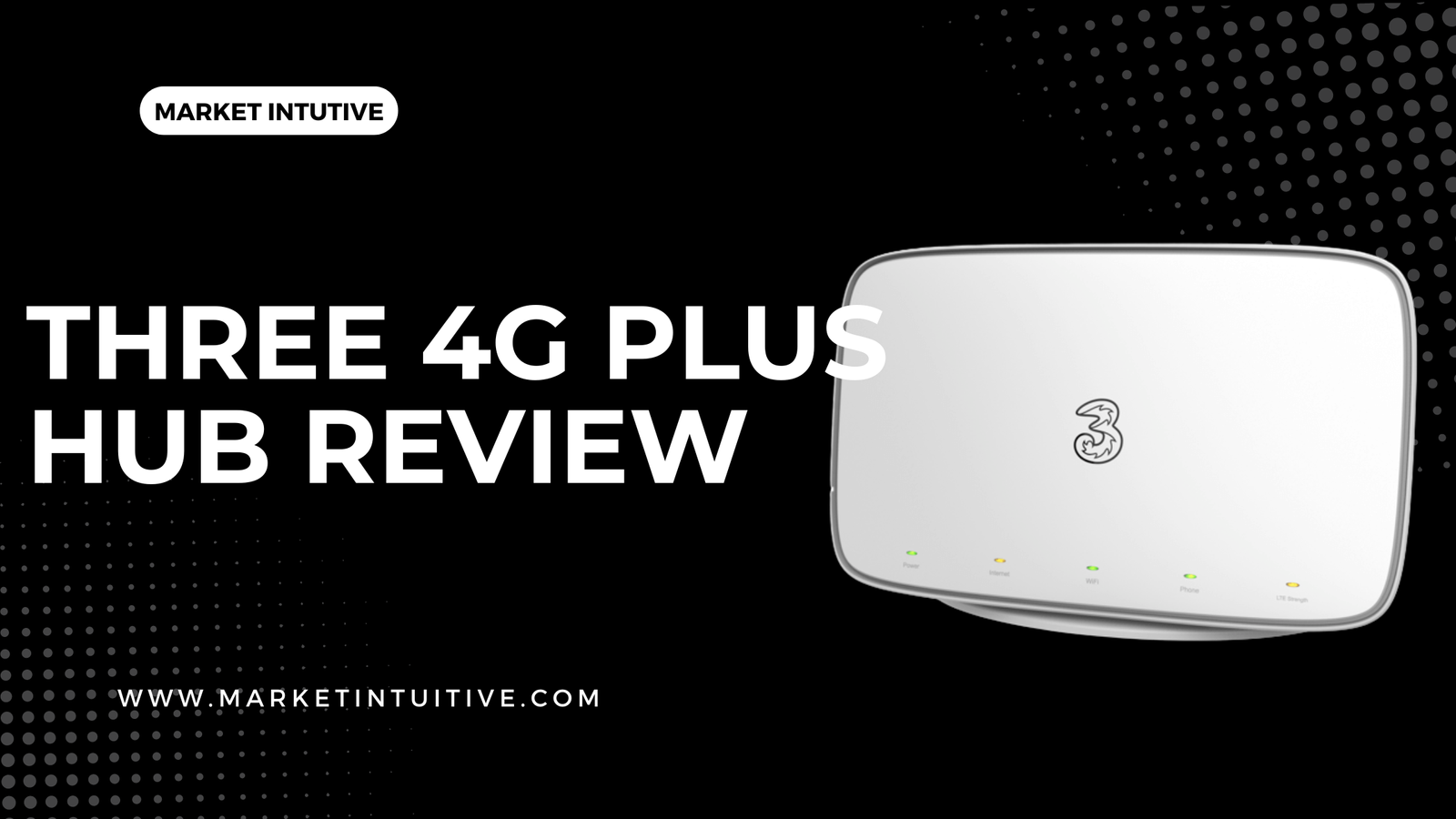 Are you looking for a reliable, high-speed internet connection for your home or office? Then look no further than the Three 4G Plus Hub review. This revolutionary device provides a secure, fast, and reliable connection for your devices.
With this hub, you can enjoy the benefits of 4G+ technology, a step up from other broadband services. In this review, you will explore the Three 4G Plus Hub review along with its features and benefits to decide if it is the right choice for you.
Three 4g Plus Hub Review: How Reliable Is It?
Three 4G Plus Hub Review: Introduction
The Three 4G Plus Hub is a telecommunications company that delivers fast internet connectivity using 4G technology. It is a portable WiFi hotspot, enabling numerous devices to connect wirelessly and access the internet simultaneously.
By acting as a link between the cellular network and connected devices, the hub establishes a localised Wi-Fi network for seamless connectivity. It is compatible with various devices like smartphones, tablets, laptops, and smart home devices, allowing them to connect and enjoy internet access.
High-speed internet is of utmost importance in the UK, as it provides many advantages and propels various facets of society and the economy forward.
In today's digital landscape, businesses rely on fast internet connectivity to maintain their competitive edge. It ensures efficient communication, smooth online transactions, and access to cloud-based services, which are crucial for staying ahead in the market.
Access to high-speed internet empowers students, educators, and researchers by granting them entry to online resources, e-learning platforms, and virtual classrooms. Additionally, it allows employees to work remotely, reducing commuting time and fostering a healthy work-life balance.
Three 4G Plus Hub Review: Device Design And Features
The Three 4G Plus Hub shares a predominantly white colour scheme with similar devices but differs in its wider form factor. Despite its width, it also has a considerable height, measuring 277 x 181 x 70mm. This makes it larger than other devices and many traditional home broadband routers.
In most homes, accommodating the Three 4G Plus Hub in a relatively compact space shouldn't pose any issues. Apart from its size, the device boasts an appealing design, featuring curved corners and discreet indicator lights on the front.
Here are the specifications of the Three 4G Plus Hub:
64 connected devices (maximum)
2 external ports
2 external antenna sockets
Cat 16/20 speed rating
Dual-band 802.11a/b/g/n/ac WiFi
Once you have done unboxing, follow these steps to set up the Three 4G Plus Hub:
1. Insert the SIM card – Unlock the panel on the side of the router and carefully insert the SIM card, ensuring that the Three logos face the back of the Hub. You'll discover a sound confirming that the SIM card has been inserted correctly. Finally, close the cover securely.
2. Install the two external 4G antennas – Start by removing them from their containers, then remove the rubber guards from the antenna jacks. To attach the antennas, twist them into place using the wider parts on the sides. Ensure you stop when the gap in the centre is facing upward and the antennas are oriented towards the sky.
3. Activate the mobile broadband device – After setting up the antennas, connect the power cable to the router and a wall outlet. Activate the mobile broadband device by pressing the button located at the rear. At this point, the 4G Plus Hub will require some time to initialise. You'll know it's connected when the 4G signal light transitions to green.
To access the internet, you can utilise the login credentials printed on the back of the router or press the WPS button at the top.
Three 4G Plus Hub Review: Performance Evaluation
The Three 4G Plus Hub is a high-speed device that supports maximum download speeds of 600 Mbps. While the average speeds may be lower than 600 Mbps, they still align with respectable fibre packages and should be fast for most users.
As for upload speeds, the Three 4G Plus Hub achieves a maximum of 100 Mbps. It also has Category 18 LTE support, fully leveraging Three's 4G network capabilities.
The Three 4G Plus Hub is compatible with dual-band 802.11a/b/g/n/ac Wi-Fi, allowing for versatile connectivity options. It can connect up to 64 devices simultaneously, enabling multiple devices to access the internet simultaneously.
The Three 4G Plus Hub has higher download speeds than the Three 4G Hub but has low download speeds than the Three 5G Hub.
Three 4G Plus Hub Review: Pricing And Plans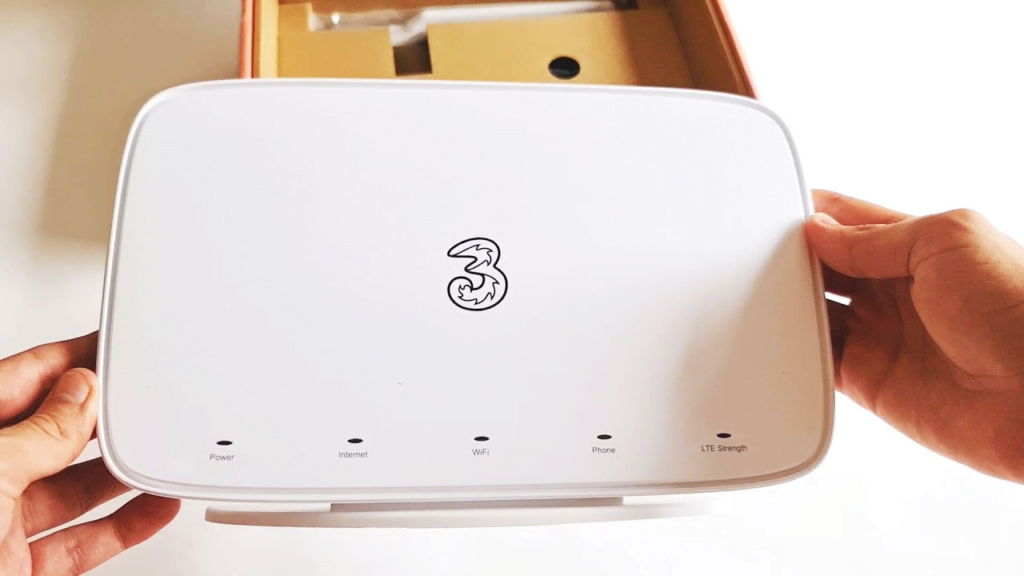 The monthly option for Three 4G Plus Hub is the 24-month plan, priced at £20 per month with no upfront cost. It's worth noting that this plan includes unlimited data and is free for 3 months.
Despite having significantly higher speeds, the Three 5G Hub is priced the same as the 4G Plus Hub, which gives the impression that the 4G Plus Hub is overpriced, even though it is not.
Three 4G Plus Hub Review: Customer Support
The customer support service provided by Three for the 4G Plus Hub is exceptional. They offer a customer-friendly return policy enabling you to test the device prior to committing to a 24-month agreement.
With the 4G Plus Hub, you receive a money-back guarantee that spans 30 days, allowing you to test it without any risk involved.
Three 4G Plus Hub Review: Pros And Cons
Here are the pros & cons of the Three 4G Plus Hub:
Positive
Great value for money
High-speed 4G router
64 connected devices
Unlimited data
Similar Tutorials Types to Check Out
Three MiFi Review: Should You Buy It In 2023?: Three MiFi is the perfect device for the one who needs reliable and fast internet access while on the move. Read this Three MiFi review to see what other features this device offers
4G Vs WiFi Speed: Why Your WiFi Is Slower Than Your Mobile Data?: Have you been in a situation where the video suddenly starts buffering while streaming a movie? You might wonder if your 4G or WiFi connection is to blame. 4G and WiFi are excellent options for staying connected, but which is faster, 4G vs WiFi speed? In this article, I will compare 4G and WiFi speed
FAQs (Frequently Asked Questions) On Three 4G Plus Hub Review
1. Is the 4G plus hub good?
The Three 4G Plus Hub is the most excellent 4G home Wi-Fi router and one of the superior ones on any network. However, the 5G routers surpass it.
2. Is three 4G hub any good?
The Three 4G Hub is a highly cost-effective way to connect to the web. It provides unlimited data and fast downloads.
3. What is the difference between a 3 4G hub and a 4G plus hub?
Even though the Three 4G Plus Hub and Three 4G Hub provide the same speed, the former (Sercomm LTE2122GR) utilises Category 18 LTE technology. In contrast, the latter (a ZTE MF286D) only has access to Category 12.
Summary: Three 4G Plus Hub Review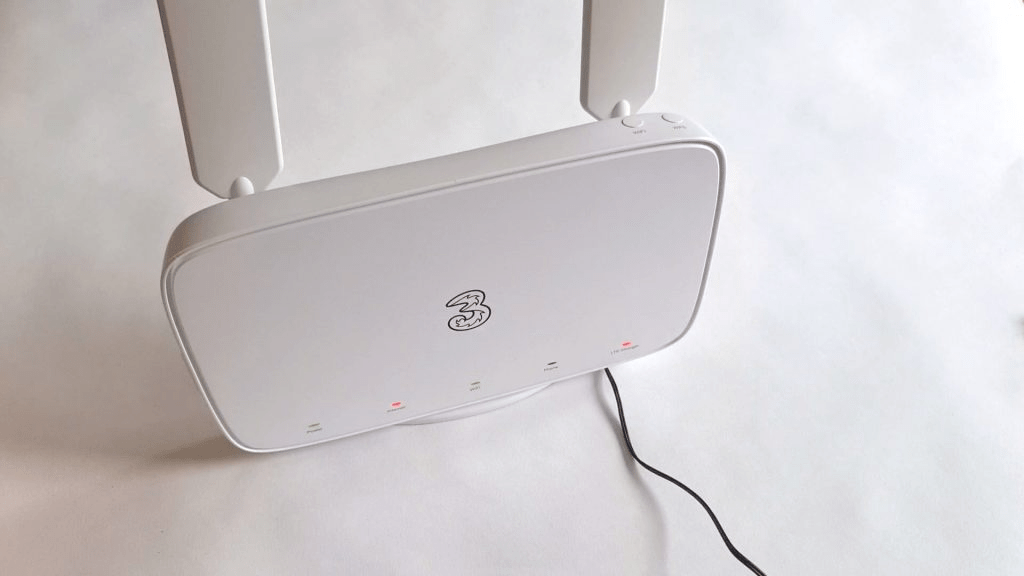 The new 4G Plus Hub is a revolutionary device that provides a secure, fast, and reliable connection for your devices. It works on 4G+ technology instead of a landline connection and requires an integrated SIM card that slots into the back of the device. This means you can switch between cellular and Wi-Fi anytime.
The 4G Plus Hub is sold only by Three. It is a 4G router with two Ethernet ports, one for a wired connection and one for mobile devices. It operates on the same technology as Three's mobile broadband services, which can help you get the best download speeds.
It is possible to access the internet from almost any location in the UK as long as there is 4G coverage with the 4G Plus Hub.
I hope this article on the Three 4G plus hub review sounds helpful! Feel free to comment down your opinions in the comments section. Thank you!