Comparing The 10 Best Broadband Providers In The UK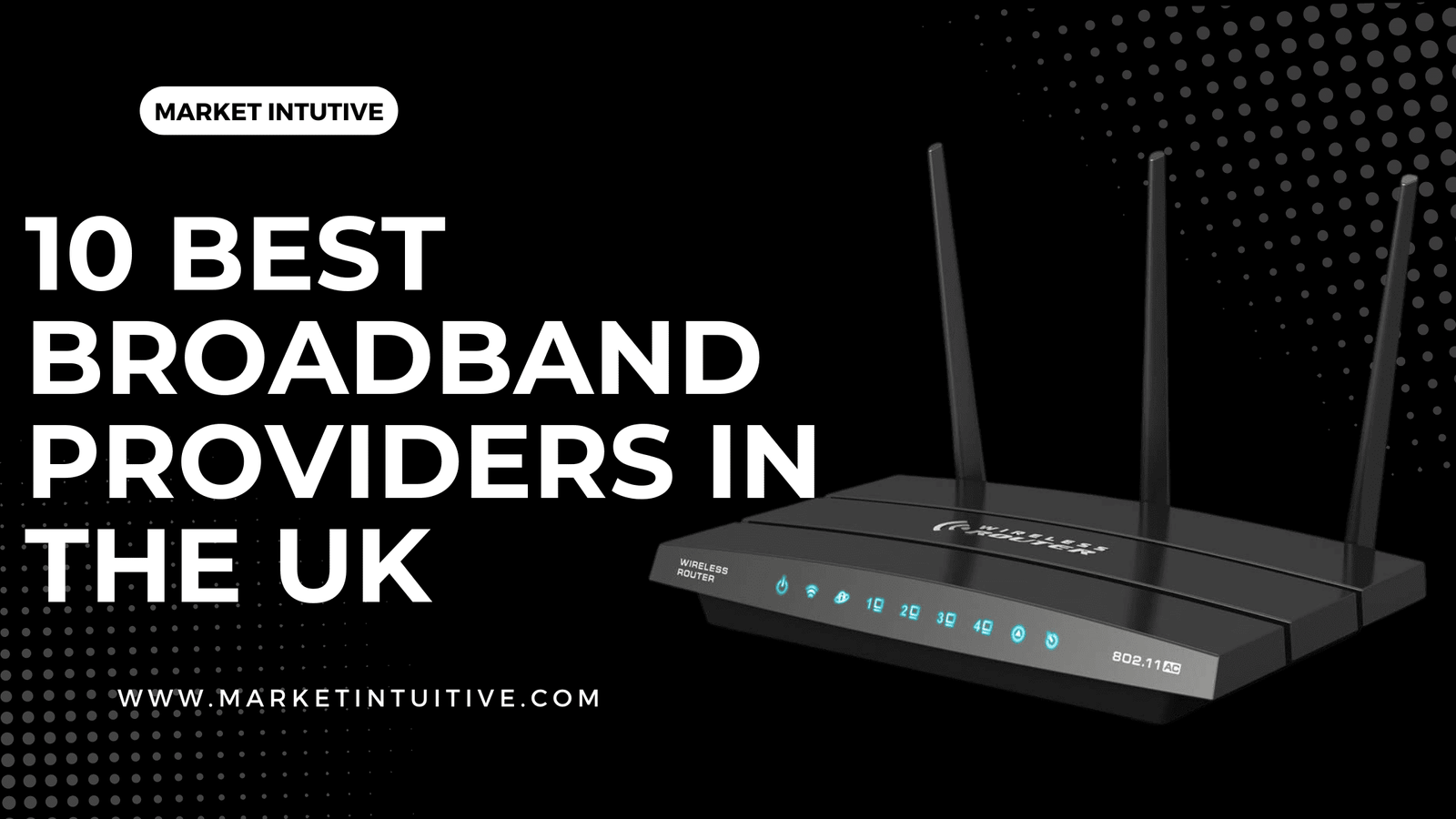 Do you need a reliable broadband provider to offer fast and reliable service? Then you are at the right place! Finding the best broadband providers can be a challenging task.
With so many options, deciding which provider is right for you can be challenging. When selecting a provider, you should consider several factors, including cost, speed, customer service, coverage, and reliability. I have compiled the 10 best broadband providers in the UK in today's article.
Best Broadband Providers: Introduction
A dependable and speedy internet connection is vital in the modern digital era. With many broadband providers in the UK, selecting the most suitable one can be overwhelming.
Whether your needs involve streaming, gaming, remote work, or staying connected, finding a broadband provider that combines speed, reliability, and affordability is imperative.
Before choosing the broadband provider, you must consider speed, performance, price, customer support, contract flexibility, additional features, etc.
Comparison Of Best Broadband Providers
Criteria For Reviewing Best Broadband Providers
Here are the things to consider while selecting the best broadband providers:
Speed
When you're choosing a broadband provider, it is essential to determine the broadband speed. If your online activities primarily involve light browsing and emailing, a speed of around 10 Mbps may be adequate for your needs.
For basic web browsing, a broadband speed of 35 Mbps is satisfactory. However, if you frequently engage in activities such as online gaming or streaming content from platforms like Netflix and YouTube, you should opt for broadband speeds ranging from 50 to 100 Mbps.
Conversely, if your internet usage entails streaming high-quality 4K videos or downloading large files, a minimum broadband speed of 100 Mbps or higher becomes essential.
Performance
If you want to determine the performance of a broadband provider, consider network coverage and customer experiences. Reading online customer reviews is a valuable recommendation in this regard.
Price
If you desire a high-speed internet connection within the download speed range of 30-60 Mbps, there is no need to exceed a monthly fee of approximately £20-£25.
On the other hand, if you seek ultra-fast broadband deals with download speeds exceeding 300 Mbps, you can expect to spend between £35-£50 per month, depending on the specific data speed you opt for.
Customer Support
All the broadband providers discussed in this article offer commendable customer support. However, BT's customer service is considered average, while Virgin Media could benefit from further improvements in their customer support. You can refer to independent online reviews to assess the customer support of various broadband providers.
Contract Flexibility
Consider your preference for short-term or long-term commitment when selecting a broadband provider. You can choose contract lengths of 12, 18, or 24 months.
Remember that terminating the contract before its completion may incur an exit fee. However, no penalty fees will be charged if you switch broadband providers due to not receiving the promised speeds.
Additional Features
Choosing a bundled broadband package that incorporates phone and television services can result in cost savings on your bills. Moreover, numerous broadband providers attract customers by providing enticing incentives such as discounts, complimentary gifts, and cashback offers.
In-depth Analysis Of Best Broadband Providers
Here are the best broadband providers:
1. Virgin Media
POSITIVES
Excellent internet speeds

Reliable broadband

Great bundled package

Simple to setup
54 Mbps-1.1 Gbps download speed
5 Mbps-52 Mbps upload speed
Cable broadband
18-months contract length
Virgin Media is a well-known broadband provider in the UK market that is highly favoured. Its main offering is high-speed internet connectivity.
Virgin Media could be the perfect option for a comprehensive package with high-speed internet, landline, television, and mobile phone services. It is a dependable broadband provider renowned for delivering the fastest internet speeds in the UK.
With Virgin Media, you can enjoy fast internet speeds ranging from 100 to 900 Mbps. However, it's essential to ascertain whether Virgin Media coverage is accessible at your specific location.
If you rely on the internet to stream 4K videos, engage in online gaming, and download files, choosing Virgin Media would be an excellent decision.
While Virgin Media's customer support is generally friendly and helpful, its service quality has room for improvement.
Virgin Media's pricing for their deals tends to be higher, and their overall value depends on the extent of internet usage. Nevertheless, it is essential to highlight that they do not impose any setup fees.
You will commit to an 18-month contract when signing up with Virgin Media. However, it should be acknowledged that their customer care services need improvement.
2. Sky Broadband
POSITIVES
Great internet speed

Amazing TV package

Excellent router
11 Mbps-145 Mbps download speed
1 Mbps-27 Mbps upload speed
ADSL, Fibre, Full Fibre broadband
18-months contract length
The Sky is a globally recognized media company renowned for its satellite TV services, particularly in the UK. Besides its extensive TV offerings, Sky has established a strong presence as a broadband, mobile phone, and landline service provider.
If you're searching for a comprehensive bundle of broadband, phone, and TV services in the UK market, Sky is an excellent choice. They offer average speeds of 11 Mbps, 59 Mbps, 145 Mbps, and 500 Mbps.
Sky broadband presents average download speeds ranging from 36 to 900 Mbps. Their packages come with unlimited downloads and a wide array of film and sports options. Moreover, you will receive the flagship Sky Q Hub router as part of the service.
Sky Broadband is well-known for its dependable service and outstanding customer support. It includes a Sky Hub router that enables simultaneous connections for up to 64 devices and features 8 built-in antennas.
Sky TV has higher upfront expenses than its competitors in terms of pricing. However, if you are only interested in broadband services without bundling them with Sky TV, other providers offer more cost-effective options with faster speeds. Their contracts have a duration of 18 months.
One of the standout features of Sky Broadband is its exceptional customer service. You can easily reach them through live chat or telephone for assistance.
3. Vodafone
POSITIVES
Good value for money

Zero upfront fees

Fast internet speed
36 Mbps-910 Mbps download speed
9 Mbps-910 Mbps upload speed
Fibre, Full fibre broadband
WiFi Hub router
24-months contract length
Vodafone presents exceptional affordability and value for broadband services, offering competitive rates for ultrafast fibre. You can also benefit from bonuses and freebies provided by Vodafone.
As a renowned broadband provider in the UK market, Vodafone is highly regarded for its excellent value-for-money offerings. Their home broadband services have received accolades and recognition.
When you choose Vodafone broadband, you can expect download speeds that range from 36 Mbps to an impressive average of 910 Mbps, thanks to their full fibre connectivity. Furthermore, by upgrading your plan, you can enjoy additional advantages such as unlimited landline calls and access to Apple TV.
When you sign up for a Vodafone broadband package, you will receive the Vodafone WiFi Hub. This top-notch router boasts seven antennas to deliver a robust WiFi signal with extensive coverage. Additionally, this router is equipped with four-gigabit ethernet ports to ensure fast and reliable wired connections.
Vodafone offers a comprehensive bundle with broadband, TV, mobile, and landline services. You will also receive an intelligent WiFi hub router with this bundle.
Vodafone provides competitive pricing options and offers 24-month contracts to its customers. Their packages include unlimited data, ensuring you can access data without restrictions.
Vodafone does not impose any upfront fees, making it even more appealing to customers.
Furthermore, Vodafone offers good customer support to assist you with inquiries or issues. You can easily reach them by calling 0333 304 0191.
4. BT Broadband
POSITIVES
Great and reliable broadband

Fast internet speed

Excellent router
6 Mbps-900 Mbps download speed
1 Mbps-110 Mbps upload speed
ADSL, Fibre, Full Fibre broadband
BT Home Hub, BT Smart Hub2 router
24-months contract length
BT is a renowned broadband provider with widespread recognition due to its exceptional features. They provide a range of broadband packages, including standard and fibre options, boasting impressive speeds ranging from an average of 36 Mbps to 900 Mbps. Moreover, their full fibre packages offer average speeds of 150 Mbps, 500 Mbps, and 900 Mbps.
BT provides a diverse range of broadband packages, offering standard and fibre options. Their BT Smart Hub 2 router is widely acclaimed and has received positive customer feedback.
For those looking to bundle broadband, TV, and mobile phone services, BT is an excellent choice. Importantly, they do not impose any upfront costs for their services.
It's worth noting that BT has higher pricing than other broadband providers. While their customer service is satisfactory, it is considered average in terms of quality. To reach their support team, you can call 0800 800 150 or contact them via text.
5. EE
POSITIVES
Great router

Reliable service

Decent internet speed
NEGATIVES
It is not the fastest provider
10 Mbps-900 Mbps download speed
1 Mbps-110 Mbps upload speed
ADSL, Fibre, Full Fibre broadband
24-months contract
EE has gained recognition as the leading mobile network in the UK, primarily due to its extensive 4G coverage and the continuous expansion of its 5G network coverage.
Regarding broadband services, customers can select either a standard connection with an average speed of 10 Mbps or a fibre connection with an average speed of 36 Mbps or 67 Mbps.
Approximately two-thirds of households have access to EE Fibre Max, which offers average speeds of either 145 Mbps, 300 Mbps, or 900 Mbps, depending on the chosen package.
All EE broadband deals provide the choice to include monthly line rental and offer unlimited broadband usage without any data caps or download limits.
6. NOW Broadband
POSITIVES
Great internet speed

Good value for money

No credit checks
11-63 Mbps download speed
1- 19 Mbps upload speed
Standard ADSL and fibre broadband
NOW Hub Two router
12 months, rolling 1-month contract length
NOW Broadband is a cost-effective broadband provider offering affordable ADSL, fibre connections, and bundled packages.
With NOW Broadband, you can choose from standard and superfast fibre broadband deals, providing average speeds of 11 Mbps, 36 Mbps, and 63 Mbps.
Additionally, NOW Broadband offers various bundles that include TV and phone services. Moreover, they provide specific freebies that are included in your chosen deals.
NOW Broadband offers competitive pricing, although setup fees are applicable. Subscribing to their services entails a 12-month contract.
For customer convenience, NOW Broadband provides comprehensive online guides with step-by-step instructions to resolve common issues.
7. Shell Energy Broadband
POSITIVES
Comes with a wide range of speeds

Unlimited usage

Zero upfront costs

Affordable
11 Mbps–920 Mbps download speed
1 Mbps–109 Mbps upload speed
ADSL, Fibre, Full fibre broadband
18 months contract length
Shell Energy offers both standard broadband and superfast fibre broadband packages. Their broadband services provide an average speed that ranges from 10 Mbps to an impressive 920 Mbps.
If your primary requirement is broadband connectivity without additional bundled services, Shell Energy broadband provides good value for money.
Shell Energy broadband delivers reliable and high-speed internet connections, ensuring stability for users. It offers a wide range of options suitable for various budget preferences.
Regarding pricing, Shell Energy broadband remains competitive, offering 18-month contract lengths. Additionally, their customer service is outstanding, providing excellent support to customers.
8. Plusnet
POSITIVES
Cheapest broadband provider

Quick to install Item 2

Comes with gifts
10 Mbps-500 Mbps download speed
1 Mbps-20 Mbps upload speed
ADSL, Fibre, FTTP broadband
Hub Two router
18-month or 24-month contract length
Plusnet, a renowned broadband provider in the United Kingdom, is highly regarded for its cost-effective packages favoured by many customers.
Plusnet provides a variety of broadband deals, including standard and fibre options, offering average speeds ranging from 10 Mbps to 500 Mbps. However, the actual internet speed you receive will depend on your specific location.
One of the advantages of choosing Plusnet is that they do not impose any upfront costs. Additionally, customers can choose between 12-month or 18-month contract options based on their preferences and requirements.
9. Hyperoptic
POSITIVES
Fastest broadband speed

Reliable broadband

Affordable
50 Mbps-1 Gbps download speed
5 Mbps-1 Gbps upload speed
Fibre broadband
Hyperoptic is a renowned broadband provider known for its exceptional fibre network speeds. They offer incredible speeds ranging from 33 Mbps up to 1,000 Mbps.
Hyperoptic deals are ideal for individuals who use the internet to stream, play, and download large files. It doesn't charge upfront costs.
Hyperoptic offers its deals at a budget-friendly rate, ensuring affordability for customers. One notable advantage is that they maintain the same tariff throughout your broadband contract.
When it comes to customer support, Hyperoptic excels. You can easily reach their support team by calling 0333 332 1111. Alternatively, you can engage with them through live chat or contact them via email for any assistance you may require.
10. Gigaclear
POSITIVES
Matched download & upload speeds

Great value for the first 12 monthstem 2

Good speeds
NEGATIVES
Only available in certain regions
Key Features
200 Mbps–900 Mbps download speed
30 Mbps–900 Mbps upload speed
Full fibre (FTTP) broadband
18 months contract length
Gigaclear is a broadband provider that delivers full-fibre FTTP broadband services to homes and businesses in rural areas throughout the UK. They offer high speeds of up to 900 Mbps through their full-fibre network.
If you live in a rural area & require ultrafast internet, Gigaclear could be an excellent option. Their broadband services offer speeds ranging from 200 Mbps to 900 Mbps. Notably, Gigaclear differentiates itself from other broadband providers utilising FTTC networks by providing equal upload and download speeds.
Gigaclear provides a selection of four home broadband packages, each offering different speeds to cater to varying needs. All of their deals come with unlimited downloads, free parental control features & require a minimum contract duration of 18 months.
How To Choose The Best Broadband Providers For Your Needs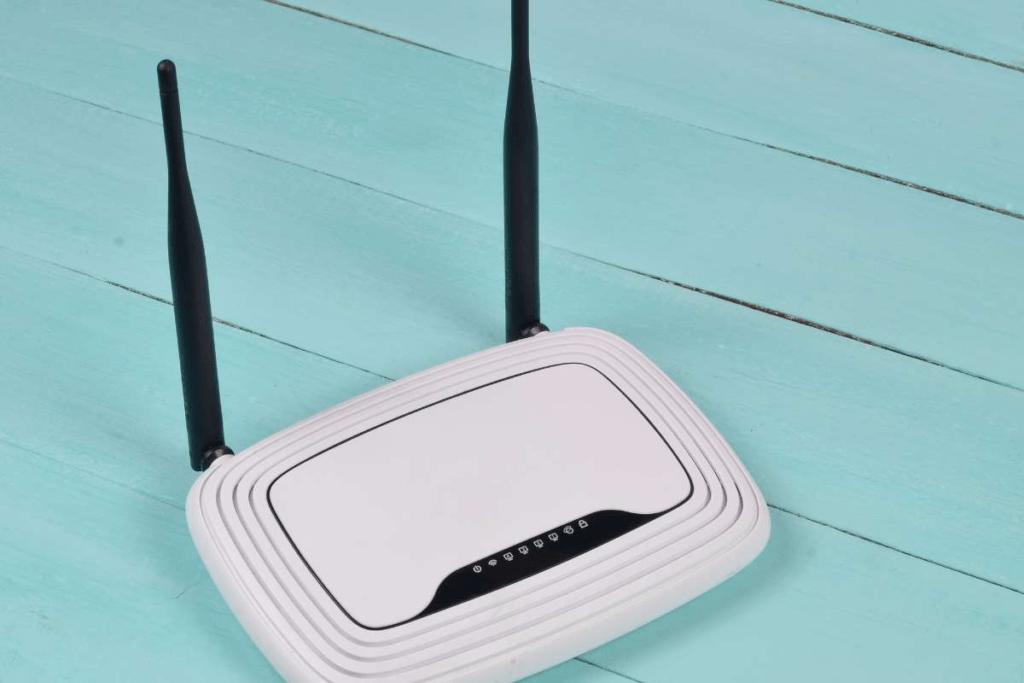 You can choose the best broadband providers for your needs by following these tips:
It is essential to determine the desired broadband speed that meets your requirements. Once established, you can select the appropriate broadband deal accordingly.
Ensure that you choose a deal with a contract duration that aligns with your preferences and readiness.
Evaluate the overall cost of the chosen deal and verify if it fits within your budget.
Stay updated by regularly visiting the broadband providers' websites to keep track of promotions and limited-time offers. This will let you stay informed about current deals and available freebies. Additionally, consider subscribing to their newsletter to receive the latest offers directly to your email.
Bundled services combine broadband, phone, and television into a single package. Exploring bundled packages can provide better deals and help save money on your bills.
If you find a broadband deal expensive, consider contacting the broadband provider's customer care and negotiate to secure a more favourable price or offer potentially.
Similar Tutorials Types to Check Out
5 Best Broadband And Anytime Calls Package: The Broadband and Anytime Calls package offers the ideal combination of value and flexibility, so you don't have to worry about being disconnected. In this article, I'll share the best broadband and anytime calls package
5 Best Dongle Deals You Don't Wanna Miss Out: Are you looking for the best dongle deals? Dongles are a great way to stay linked to the internet and get the most with the right deal. In this article, you'll explore the best dongle deals
Frequently Asked Questions (FAQs) On Best Broadband Providers
1. Which company broadband is best?
Here's the list of best broadband companies: 
Virgin Media
Sky Broadband
Vodafone
BT Broadband
EE
NOW Broadband
Shell Energy Broadband
Plusnet
Hyperoptic
Gigaclear
2. Which is the best broadband in the UK?
Virgin Media offers the most dependable and quickest broadband in the nation. On the other hand, Sky provides the most comprehensive set of subscription-based TV packages in the UK, so pairing it with broadband is a no-brainer.
3. Is Sky or BT broadband better?
BT broadband is better than Sky as it provides more options & greater maximum velocity with its premium Full Fibre 900 Mbps broadband package. Sky only has a one-speed option with an average speed of 59 Mbps.
Summary: Best Broadband Providers
Numerous broadband providers in the United Kingdom cater to the internet needs of both residential and business customers. These providers are dedicated to meeting the increasing demand for dependable and fast internet connections.
Virgin Media, Sky Broadband, Vodafone, BT Broadband, EE, NOW Broadband, Shell Energy Broadband, Plusnet, Hyperoptic, and Gigaclear are the top broadband providers in the United Kingdom.
I hope this article on the best broadband providers sounds helpful! Thank you!