5 Best MiFi Deals That You'll Love (Don't Miss Out)
Are you looking for the best MiFi deals? Wi-Fi hotspots allow you to access the internet without a USB modem or Ethernet cable. MiFi devices are the perfect solution when you need to stay connected on the go. With so many different MiFi devices on the market, finding the right one for your needs can be challenging.
I've rounded up some of the best MiFi deals available, so you can find the perfect device to suit your needs. Whether you're looking for a budget device or one with more features, I've covered you. So, let's look at the best MiFi deals on the market now.
Comparison Of Best MiFi Deals
What Is MiFi & How Does It Work?
A MiFi is a small gadget that produces a WiFi network, enabling internet access on a laptop, mobile phone, tablet, and other devices.
MiFi devices employ 4G or 5G mobile broadband networks, similar to mobile phones, to connect to the internet. It takes a SIM card to enable mobile data to gain online access.
When you purchase a MiFi device, it usually comes with a data plan and SIM card. Usually, you are allocated a data cap of 10-100GB per month, although you can also opt for a plan with unlimited data.
MiFi gadgets are equipped with a power source, meaning they don't need to be connected to a power outlet constantly. Furthermore, they are lightweight, making them much more convenient than other internet access.
Pros Of MiFi
Here are a few of the major benefits of using MiFi instead of a conventional fibre broadband connection:
MiFi is an affordable way to access the internet. Get a MiFi device from specific mobile service providers. You can get a data plan at a very cost-effective rate, especially if you purchase a 4G MiFi device and don't opt for an unlimited data plan. Also, you don't have to pay for line rental with a MiFi device, helping you to save money.
Configuring a MiFi device is a straightforward task. All that is required is to insert the SIM card, insert the battery, and then charge the device, after which it is ready to be powered up. After about 15-20 minutes of receiving the device, you can establish a connection.
It is possible to obtain a MiFi device either on a pay-as-you-go basis or through a contract lasting for 12, 18, or 24 months, whichever suits your needs best.
MiFi technology allows users to have internet access in any location with a 4G connection, extending the range of the internet beyond the confines of one's residence.
Cons Of MiFi
One must be aware of some drawbacks to having a mobile Wi-Fi connection compared to a standard Wi-Fi link.
When looking at MiFi packages, you will often find a restriction on the amount of data you can use. Unlike broadband subscriptions that typically provide an unlimited data allowance, you may need to pay extra for a plan with no data cap.
It is essential to check that your MiFi device has adequate power before use. Nevertheless, you can also use the device when plugged into a charging source.
MiFi gadgets cannot establish a Wi-Fi access point as influential as a customary residential broadband router. Moreover, you will need help to connect to the internet with numerous gadgets simultaneously.
5 Best MiFi Deals On The Market
Here is the best MiFi deals right now:
POSITIVES
It comes with WiFi 6

Connect 32 devices to the MiFi hotspot at once

Provides blazing-fast download speeds

Comes with a lot of data deals and contract lengths
SPECIFICATIONS
Reliable, award-winning network
Manage and boost your data
Fast speed
If you need a fast 5G connection and are ready to spend extra money, Vodafone's 5G Mobile Hotspot device is worth considering.
The MiFi device provides download speeds of higher than 300 Mbps, depending on whether a 5G signal is available. In cases where a 5G signal is absent, the device will automatically switch to 4G.
It comes with WiFi 6 – the newest technology – that provides higher signal intensity and faster-downloading speed when linked to the hotspot.
This mobile Wi-Fi router can be connected to 32 devices simultaneously, more than the usual amount for most MiFi gadgets. It works just like a standard Wi-Fi router, perfect for small homes.
The disadvantage of this device is that it is pretty pricey. The monthly charges are surprisingly economical, but the initial costs are excessive. This is understandable, as 5G MiFi gadgets are currently highly costly.
A wide selection of data plans is available, ranging from 4GB to unlimited monthly data. You can select a pay-per-use, a one-year, or a two-year agreement. Be conscious that the initial cost for the 30-day short-term plan is exceptionally high.
POSITIVES
Provides fast download speeds

Comes with a lot of data plans

EE 4G network is the best in the UK

Great Wi-Fi signal range
SPECIFICATIONS
5GEE WiFi comes with a Local Area Network port for improved connectivity
Average speeds of 40Mb/s
Connect up to 64 devices
Great value data plans
Superfast speeds
EE provides a 4G portable Wi-Fi router manufactured by Alcatel. This MiFi device is outstanding, can handle up to 64 linked gadgets simultaneously, and has a range of Wi-Fi of up to 30m. However, through my assessments, I discovered the range to be more near 20-25m.
EE offers the most reliable 4G mobile network in the UK. This is especially beneficial for people who travel frequently and often find themselves in places with low 4G signal strength. With EE, you can stay connected even in areas where you would not usually have internet access.
However, this MiFi device has a big downside – it's only available on a 24-month contract. There are no short-term month-to-month plans available.
One advantage is that various data packages are available with no initial cost – 5GB, 25GB, 125GB, or even unlimited data.
Nevertheless, EE's monthly fees for their MiFi packages are much more expensive than those of other companies, such as Three.
POSITIVES
Offers 1-month, 12-month, or 24-month contract

Great performance of Wi-Fi hotspot

Good value data plans

Provides good download speeds with a good 4G signal
SPECIFICATIONS
Lightweight, portable solution to low-cost Wi-Fi
Connect up to 10 Wi-Fi-enabled devices at once
4GB storage
Three has an excellent MiFi device with affordable data plans, some of which have available data.
It is possible to purchase this device for a minimum of £15-£25 monthly, and Three has promotional plans that allow customers to enjoy six months of half-price charges.
You can opt for a contract ranging from 12 to 24 months or a month-to-month plan, although the initial fee might be more expensive. On the other hand, most of the 12 and 24-month contracts have no initial payment.
While assessing Three's Huawei MiFi device, I found it to be an impressive piece of equipment for its price point. The battery life stretches to 6 hours, and its Wi-Fi signal strength holds well. Additionally, it provides excellent download speeds when situated optimally.
If you're searching for a 4G MiFi, Three's Huawei 4G Plus device is an excellent choice. Other MiFi packages from other providers usually offer far less data for a similar price.
POSITIVES
Great download speeds

Good battery life

Comes with a range of data plans & contract lengths
NEGATIVES
High upfront costs (on 30-day data plans)
SPECIFICATIONS
Connect multiple devices
Portable and powerful
300 Mbps max download
50 Mbps max upload
Long battery life
Great 4G speeds
Micro USB
Besides their 5G Mobile Hotspot, Vodafone also offers a 4G MiFi device in their products.
This R228t MiFi router is a powerful piece of technology. Although it cannot take advantage of WiFi 6, its battery is exceptionally long-lasting when it comes to use, as it can provide up to 12 hours of service and remain on standby for 300 hours. Additionally, it can connect a maximum of 32 internet-enabled devices simultaneously.
The R228t provides impressive download speeds of up to 300 Mbps, although you can expect to achieve around 40-50 Mbps if your Vodafone 4G signal is strong.
Vodafone offers a variety of data plans similar to those available with their 5G MiFi device. You can get an unlimited data plan, and the monthly rate is quite reasonable.
When considering their registration fees, Vodafone is more costly than Three, particularly on their pay-as-you-go plans, which have a considerably high upfront cost.
POSITIVES
Get online with 32 devices

Great battery life

Double data for Virgin Media customers

Flexible
SPECIFICATIONS
300 hours standby time
No external storage
Data connectivity
O2 stands out from the other MiFi networks because it provides the option of creating a customized plan using its 4G Pocket Hotspot.
You don't have to limit yourself to a 12-month or 24-month contract. In addition, you can select from 13, 15, or 17 months if that suits you better. However, you must commit to at least 3 months.
You can determine the data amount you want to utilize, ranging from 5GB per month to an infinite allowance. You can also customize your data plan to include a higher one-time cost for a lower regular fee.
The Alcatel MiFi device is an excellent piece of technology. It boasts an impressive 8-hour battery life and can connect 32 devices to the internet simultaneously. Furthermore, Virgin Media customers are eligible for a special offer that doubles their data.
O2 has an incredible amount of flexibility to offer, but the downside is that their monthly fees are pretty expensive. Furthermore, since customers must commit to at least 3 months, there is no option for a pay-as-you-go MiFi plan.
Download And Upload Speeds With The Best MiFi Deals
The rate at which you can download and upload content using a MiFi device will vary based on several elements. Knowing if you are utilizing a 4G or 5G cellular Wi-Fi router is essential.
Regarding 4G MiFi, the average download speed should be around 20-40 Mbps, with an upload speed of 5-8 Mbps.
When utilizing 5G MiFi technology, individuals should anticipate that download speeds will reach up to 300 Mbps or even faster, whereas the upload speeds should be approximately 10-15 Mbps.
The significant disadvantage of 5G MiFi is its huge cost. If you need these speeds and mainly use them for home internet access, consider the Three 5G Hub router as an alternative.
Regarding price, 4G MiFi devices may be more attractive, especially if you are traveling. You can watch HD video without lag with a mere 5 Mbps connection. However, bear in mind that 4G MiFi devices may not be able to support multiple users at the same time.
The speed of your mobile broadband connection mainly depends on the signal strength of the mobile network at your residence. Using network coverage maps to assess the signal strength is recommended – you should ensure that the network has strong 4G coverage indoors and outdoors at your location. Here is Three's network coverage map as an example.
When you receive your MiFi machine, I suggest experimenting with it in multiple spots in the property to evaluate where it gets the most potent 4G signal. Generally, the fastest speeds are obtained when the MiFi router is placed on a windowsill of the second story.
Cost Of Best MiFi Deals Per Month
Three offers the most cost-effective MiFi plans, with the device and data plan costing roughly £15-£25 each month.
Other companies that offer MiFi services charge a higher rate or provide a much lower data allowance with the same monthly payment.
The cost of a MiFi device is contingent upon the monthly data you require & the duration of the contract. The longer the contract is, the smaller the monthly fee you will pay.
Choosing a longer-term agreement usually eliminates the requirement of a large initial payment. When you sign up for a month-by-month contract, you need to pay an additional fee of between £30-£50 in addition to the regular monthly charge. The original cost is even more regarding 5G-based wireless internet modems.
Calculation Of MiFi Data You Need
Before purchasing a MiFi device, you must consider the volume of data you consume monthly.
If your data capacity is too small, you will deplete it before the end of the month and will no longer be able to browse the web. Conversely, if you set your limit too high, you may spend more than you need in a month.
The rule of thumb is:
Suppose your internet usage is limited to sending emails, browsing the internet, and using online networking sites a few days a week. In that case, you should have a data limit of between 10 and 20 gigabytes.
If you use the internet frequently, watch YouTube clips, and visit social media websites, you should have a data plan of around 50 GB.
If you use the internet frequently for activities like streaming videos on YouTube or Netflix and browsing social media, consider getting a plan that offers a minimum of 100GB of data each month or unlimited data.
This is only true if one person is the sole user of the MiFi device. If multiple people connect to the internet, you must adjust your data limit to accommodate additional users.
Best MiFi Deals Network In The UK
The most suitable MiFi supplier is contingent on what you're searching for:
Vodafone is a good pick if you're looking for a high-speed download since they offer a 5G MiFi device, though it is quite costly.
If you are looking to get the most bang for your buck, Three is currently the top choice when it comes to MiFi providers. The Huawei 4G Plus MiFi device is affordable compared to the data you receive, and Three also has solid network coverage.
EE has excellent coverage in the UK due to its expansive 4G network. On the other hand, their MiFi plans come with quite limited monthly data allowances.
Generally, Three MiFi is a better option than Vodafone, O2, and EE. The MiFi packages from Three are more economical and provide excellent download speeds and an efficient Wi-Fi hub, which makes it a more sensible choice than other mobile networks.
Using A MiFi Device While Travelling, Including Overseas
When you purchase a MiFi plan, you can use the device anywhere in the UK with your provider's 4G or 5G mobile broadband service. This allows you to be connected almost anywhere in the nation.
It is possible to take your MiFi device abroad, although the regulations that apply to this will depend on the specific network.
EE's MiFi device is functional in foreign locations, but you must purchase a 30-day roaming broadband data package. The expense of the package is contingent on the region you are visiting.
O2 MiFi doesn't allow roaming.
The Three MiFi will function in 138 different nations when you turn on roaming. This includes a reasonable usage threshold in Go Roam destinations and is subject to fees in other places.
Vodafone automatically allows the use of data roaming. Yet, there is a need for how much you can use, or you may have to pay extra to utilize data in certain countries.
It is possible to insert a local SIM card into your MiFi device, as most of these gadgets are usually unlocked, but the SIM should be exclusively for data.
It is essential to remember that certain nations utilize various 4G frequencies, which means that your MiFi gadget will not be functional.
Alternatives To The Best MiFi Deals
Besides relying on a mobile Wi-Fi device, there are alternative routes to gain access to the internet without having to employ a fixed-line broadband connection:
4g Routers
4g routers are comparable to MiFi devices in many respects, except they require a constant connection to a power source and do not include a rechargeable battery. Even though they are less convenient to take with you on the go, the advantage of 4G routers is that they usually provide higher speeds and create a more reliable Wi-Fi network.
If you opt for a 4g broadband router, you can connect more gadgets to the internet simultaneously. You can also take the router to other places, as long as there is an electrical outlet. I advocate examining the Three 4G Hub if you do not require a battery-powered MiFi device.
Phone Hotspot
Accessing the internet while travelling is possible using your cell phone as a mobile hotspot. The drawback is that your phone's battery will be heavily drained, and you need to check that you have enough data in your plan. Nevertheless, this is an uncomplicated means of establishing a Wi-Fi network to link your laptop.
Dongles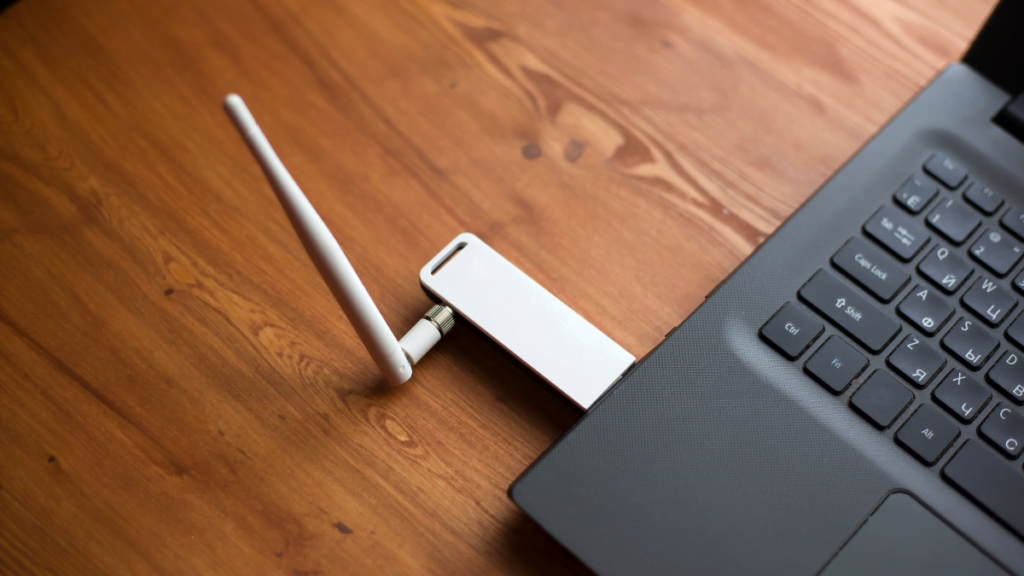 Dongles and MiFi devices are quite similar as they utilise SIM cards and 4G signals to connect to the internet. The distinction lies in the mobile broadband dongles connected to your computer using a USB connection, compared to MiFi devices that create a WiFi hotspot.
Even though these dongles are effortless to connect, the only way to gain internet access is by plugging them into a computer.
5g Routers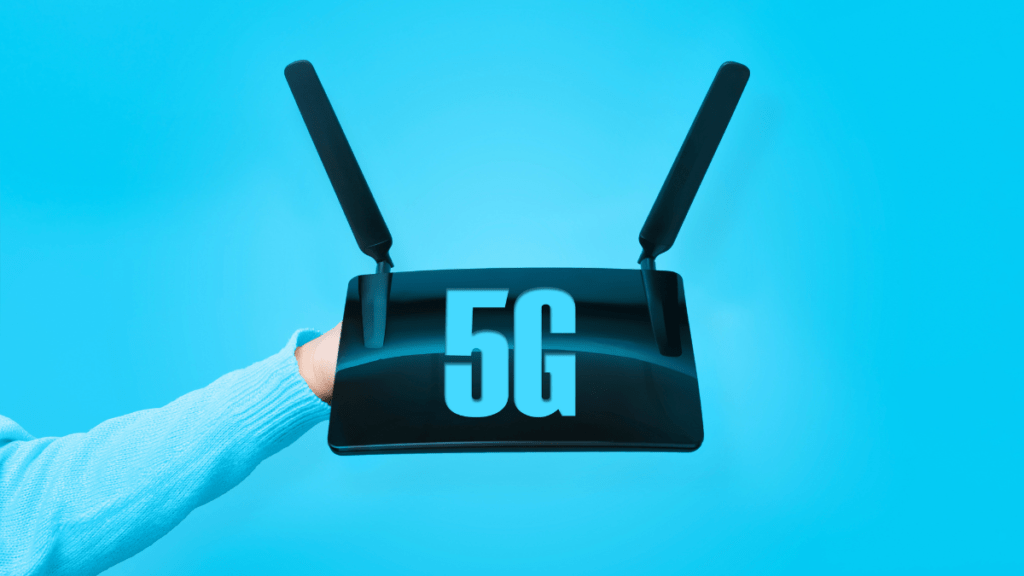 There's little distinction between 5g and 4g routers, aside from the fact that 5g routers deliver faster download speeds. The Three 5G Hub is an excellent option for a router like this. It provides fast downloads at a reasonable monthly rate.
Similar Tutorials Types to Check Out
The Best Types Of Ethernet Cables In 2023: Ethernet cables are enclosed wires transmitting data between your computer and your router or modem. In this article, we'll look at the types of ethernet cables and help you decide on the most suitable one for your requirements.
Summary: Best MiFi Deals
Overall, MiFi is an excellent option for those who live in rural areas. A MiFi device can be the perfect solution if you want an internet connection from home, but no reliable broadband internet is available. It's also a good option for those who need to connect to the internet for business use. For example, hotels or restaurants may want to provide guests with access to a high-speed mobile broadband connection for their devices.
MiFi devices are an excellent option for anyone who needs to stay connected on the go, whether you need to access a private Wi-Fi network at a nearby coffee shop or use a hotspot while traveling abroad.
However, don't forget that it is possible to obtain a MiFi device either on a pay-as-you-go basis or through a contract lasting 12, 18, or 24 months, whichever suits your needs best.
I hope this article on the best MiFI deals sounds helpful to you! Feel free to comment down your opinions! Thank you!
FAQs (Frequently Asked Questions) On Best MiFi Deals
1. Which is the best MiFi?
Here are the best MiFi deals: 
Alcatel LinkZone 4g mobile WiFi hotspot
Inseego 5G MiFi M2000
Skyroam Solis lite
TP-Link TL-WR802N N300 Wireless Portable nano travel router
GlocalMe G4 Pro 4G LTE mobile hotspot
Netgear Nighthawk MR1100
Verizon Jetpack MiFi 8800L
Netgear Explore AC815S
2. How much is MiFi per month?
Here are the details regarding MiFi per month: 
Provider Starting price (for data) Device cost
T-Mobile           $5/mo.                         $336.00
Verizon           $20/mo.             $199.99
AT&T                     $25/mo.              $509.99
3. Which is better WiFi or MiFi?
A WiFi device is the best option if you only need a web connection for a relatively brief period. A WiFi system is required to create a stable, fast online link in your residence or workplace. MiFi is still quite handy and advantageous in 2023, especially when you need to link a few gadgets wherever you are.