Vodafone 4G Mobile Hotspot Review: Is It Worth Buying?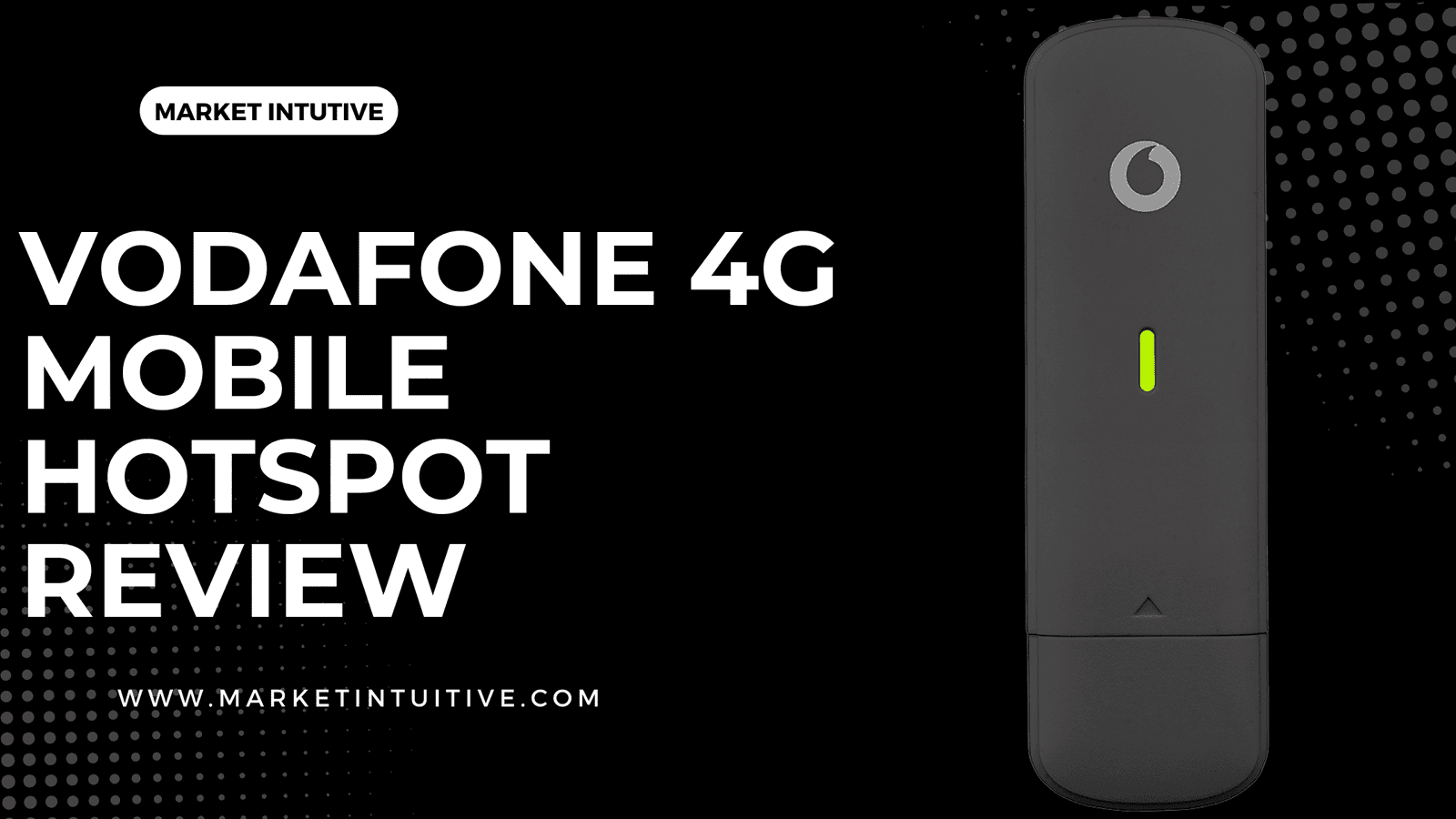 Vodafone 4G Mobile Hotspot is an excellent addition to any mobile user's arsenal. With blazing speeds and a simple, easy-to-use design, it's fit for the one looking for a reliable, portable internet connection. In this article, you'll explore everything about Vodafone 4G Mobile Hotspot review.
Whether streaming movies, checking email, or browsing the web, this hotspot will keep you connected wherever you go. In this Vodafone 4G Mobile Hotspot review, you'll look at the features and performance and see why it's the perfect choice for anyone needing a reliable, fast connection.
Vodafone 4G Mobile Hotspot Review: How Reliable Is It?
Vodafone 4G Mobile Hotspot
Vodafone 4G Mobile Hotspot Review: Introduction
Vodafone 4G mobile hotspot is a portable device provided by Vodafone, a prominent telecommunications company, that enables users to establish their own WiFi hotspots while on the move. It concurrently grants wireless internet connectivity to multiple devices, functioning as a mobile WiFi hotspot.
The Vodafone 4G mobile hotspot connects cellular networks and WiFi-enabled devices like smartphones, tablets, laptops, and smart home devices. Its integrated cellular modem connects with Vodafone's mobile network, enabling users to access the internet wherever network coverage is available.
The Vodafone 4G mobile hotspot is designed to be compact and lightweight, making it effortless to carry in a pocket or bag.
In the context of the UK audience, Vodafone 4G mobile hotspot holds significant relevance as it offers a convenient and portable solution for accessing the internet while on the go.
Vodafone 4G Mobile Hotspot Review: Overview Of Vodafone MiFi Devices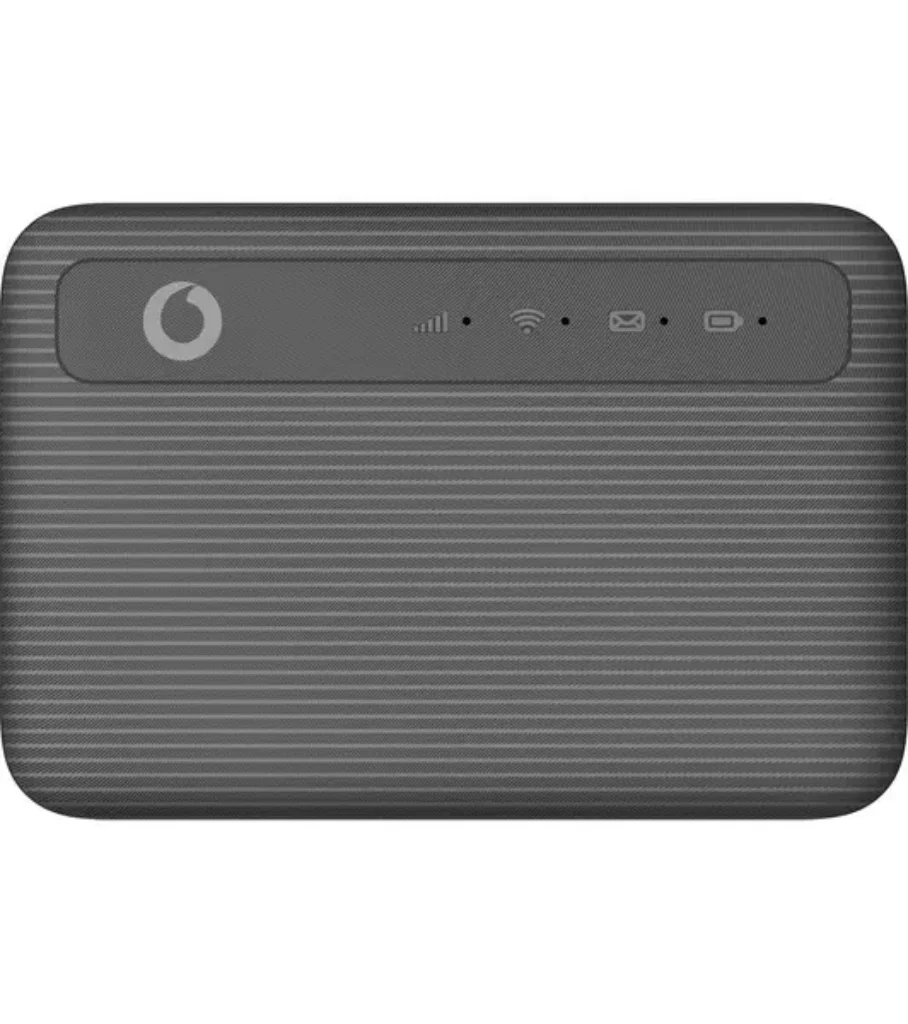 Let's look at the key features and specifications of the Vodafone 4G Mobile Hotspot review:
300 Mbps download speed
50 Mbps upload speed
Shares WiFi with up to 32 devices
2.4 GHz & 5 GHz WiFi frequency bands
Micro USB charging port
2150mAh battery (Up to 11.8 hours battery life)
Support up to 32 users
Micro SIM slot
Vodafone 4G Mobile Hotspot Review: Device Setup And Installation (4.5 /5)
Now comes the setup process of the Vodafone 4G mobile hotspot. Here are the steps to install this device:
Install SIM card – The Vodafone 4G mobile hotspot incorporates a SIM card slot on its rear side. To begin, lift the protective shield. After inserting the micro SIM card, reattach the cover securely. Press the SIM card into the slot with the SIM facing upwards. A clicking sound will confirm its proper insertion.
Charge Vodafone 4G mobile hotspot – Unwrap the charging cable and connect the USB end to the charging unit to initiate the process. Next, plug the micro USB end into the MiFi device and allow it to charge for a few hours.
Switch on the device – Press & hold the power button for approximately 4 seconds. The lights on the MiFi device will sequentially turn on with an interval of around 10 seconds between each. Once the device has completed the startup process, the battery light will stay illuminated in either blue or green, and the signal bar light will also be blue.
Link to WiFi – After powering up the device, you can connect to its WiFi network. To establish the WiFi connection, you can find the required information on the card enclosed in the package or the sticker at the back of the device. Both sources provide the necessary details for setting up the WiFi connection.
Vodafone 4G Mobile Hotspot Review: Speed And Performance (4.6 /5)
Typically, Vodafone 4G mobile hotspot users can expect average download speeds of up to 300 Mbps.
With a Max plan, the performance of your device primarily depends on the availability of 4G network coverage in your area & the signal strength received by the Vodafone device.
Although the device can download at speeds up to 300 Mbps, achieving such speeds requires proximity to a 4G tower.
Vodafone 4G Mobile Hotspot Review: Pricing And Plans (4.3 /5)
The pricing of Vodafone 4G Mobile Hotspot plans starts from £6 per month. The Vodafone plans are primarily determined by factors such as the agreement duration and the allocated data allowance.
Vodafone's MiFi plans generally offer reasonable pricing, particularly when opting for a 12-month commitment without any upfront fees. Upfront fees are only charged for 1-month contracts.
Compared to EE MiFi plans, Vodafone's offerings are more affordable, while they may be slightly pricier than Three MiFi plans.
Vodafone offers a 50% discount on the mobile WiFi device for 6 months with certain 24-month contracts. This discount is worth contemplating, particularly if you intend to utilise the device for an extended period.
Vodafone 4G Mobile Hotspot Review: Battery Life And Portability (4.5 /5)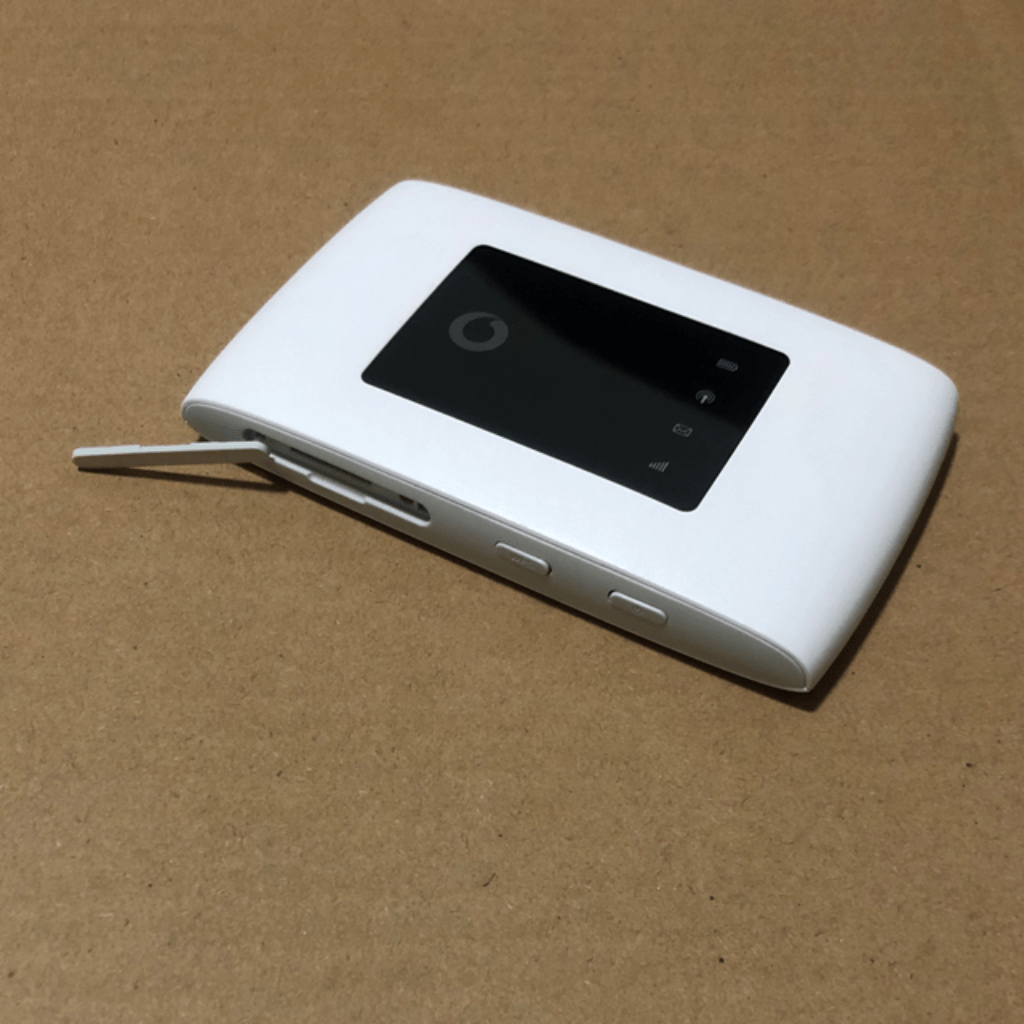 The Vodafone 4G Mobile hotspot has a 2150mAh battery, providing up to 11.8 hours of usage. You should have sufficient battery life to meet your needs in most situations.
You can charge the device through its micro USB port using a charger in the box.
Vodafone 4G Mobile hotspot is very portable, and you can carry it anywhere.
Vodafone 4G Mobile Hotspot Review: Pros And Cons
Here are the pros & cons of the Vodafone 4G mobile hotspot:
Positive
Powerful WiFi signal
Easy to set up and use
Offers excellent bargains
Long battery life
Vodafone 4G Mobile Hotspot Review: Expert And User Reviews
Before buying the Vodafone 4G mobile hotspot, it is recommended to utilise the Vodafone coverage checker to assess the extent of coverage you can expect at your location. Input your postal code and verify that the 4G coverage is satisfactory indoors and outdoors.
You can position Vodafone 4G mobile hotspot near a window, either on a window ledge or at an elevated location like a bookshelf, and increase its speed. Also, try out various device orientations to determine the optimal signal reception for the 4G antenna.
Similar Tutorials Types to Check Out
Three 4G Hub Review: Should You Buy It?: MiFi is a portable battery-powered device that can be easily used while travelling. MiFi doesn't use fibre or copper cabling to connect to the internet. In this article, you'll learn how MiFi works, the pros and cons of using MiFi, the cost of MiFi, and many more things
Dual Band vs Tri Band: Which One Is Better For You?: In today's world of increasing internet usage and expanding Wi-Fi networks, the debate between dual band vs tri band routers have become increasingly relevant. Today, I will share the differences between dual band vs tri band
FAQs (Frequently Asked Questions) On Vodafone 4G Mobile Hotspot Review
1. How good is Vodafone hotspot?
The Vodafone hotspot has a range of impressive features apart from just its high speed. For instance, it can facilitate a maximum of 32 simultaneous connections, enabling 32 devices to have internet access at 5G speeds simultaneously.
2. How does Vodafone R219 mobile WiFi hotspot work?
The R219 hotspot grants you access to the web for up to 10 devices simultaneously. The 4G signal transmits a conventional wireless network that other gadgets can access. It uses Vodafone's fourth-generation network to provide 150 megabits per second LTE downloads.
3. What is Vodafone 4G hotspot speed?
This convenient 4G Mobile Hotspot gives you a quick internet connection no matter where you are. It can support 32 devices simultaneously and deliver 300Mbps download speeds.
Summary: Vodafone 4G Mobile Hotspot Review
The Vodafone 4G Mobile Hotspot is a portable broadband gadget that links to a WiFi hotspot utilising your mobile device. It is perfect for individuals who need internet access while travelling. It offers connectivity via a 4G/LTE mobile network, enabling you to remain connected anywhere.
Nevertheless, the Vodafone 4G Mobile Hotspot has hidden capabilities beyond initial impressions. With its extensive data capacity, this device enables seamless streaming of movies, TV shows, and even full-length films. Additionally, you can fully utilise the device's impressive connectivity features by investing substantially in Vodafone's mobile broadband plan.
I hope this article on Vodafone 4G mobile hotspot review sounds helpful! Thank you!