NOW Broadband Reviews: Is It Worth Buying In 2023?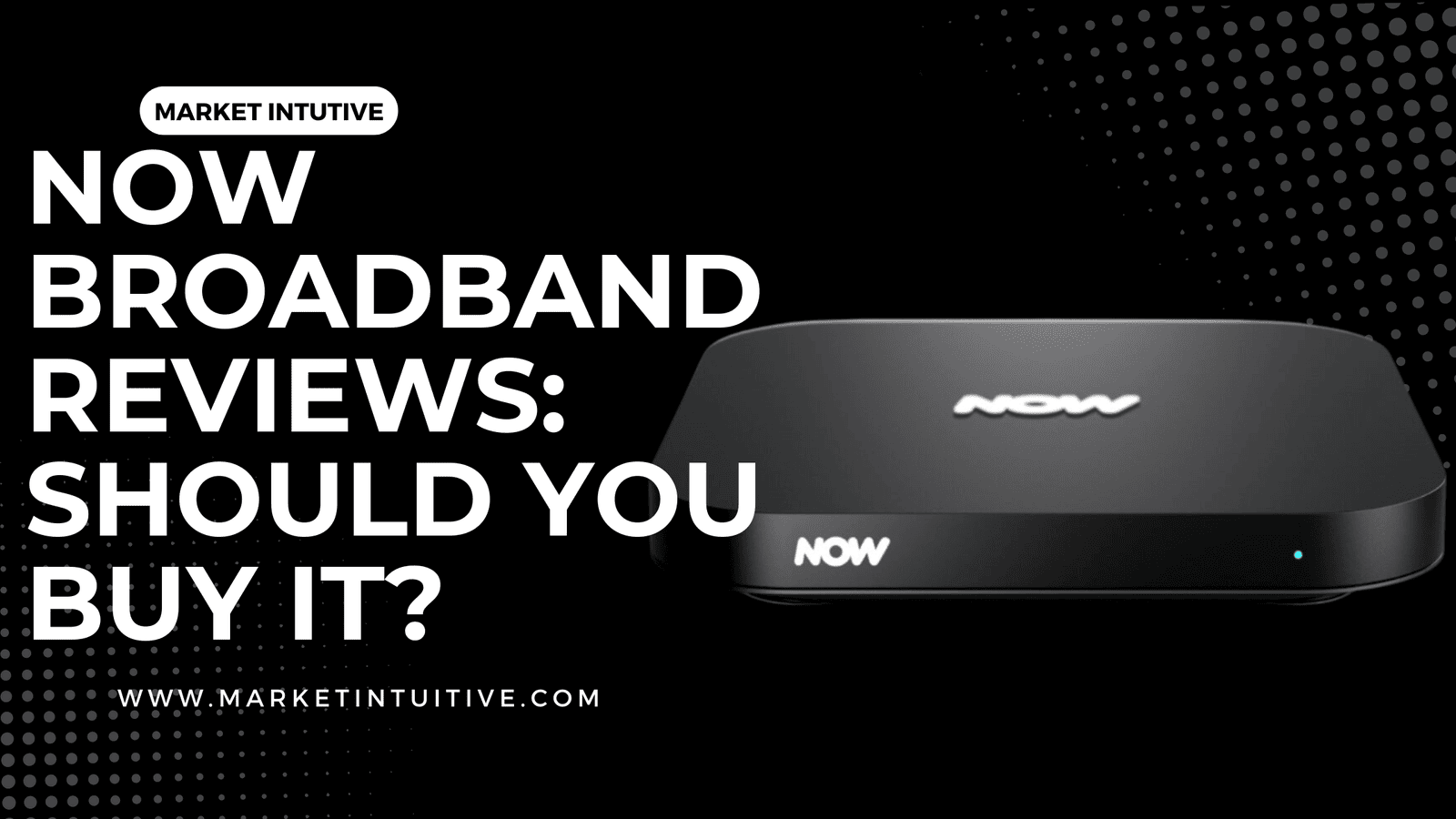 Are you looking for a new broadband service provider? Look no further than NOW Broadband. With their impressive speeds and reliable service, it's no wonder why they're making waves in the industry. Today, let us look at the NOW broadband reviews.
NOW is an excellent option for those who want to minimise their monthly expenses. They provide affordable ADSL and fibre services and reasonably priced internet and TV packages. So if you're fed up with slow internet speeds & unresponsive providers, consider switching to NOW Broadband. Let's dive into the NOW broadband reviews and see why they're quickly becoming a top contender in the broadband market.
NOW Broadband Review: How Reliable Is It?
Awesome
Place here Description for your reviewbox
NOW Broadband Reviews: Introduction

NOW Broadband is one of the renowned broadband providers in the UK market. It provides cost-effective deals that are reasonable.
If you're looking for an affordable broadband deal, NOW broadband is perfect. It comes with either 1 month or 12 months contract. NOW broadband provides low-cost ADSL and fibre connections and internet and TV bundles. However, you need to pay setup fees.
NOW broadband also provides discounted TV packages and free anytime calls. It offers you access to unlimited usage. NOW Broadband is a wallet-friendly & flexible broadband provider. You can sign for a no-contract deal with an activation charge.
In this article, you'll explore the overview of NOW broadband services, factors for evaluating NOW broadband, customer testimonials, pros and cons of NOW broadband, etc.
NOW Broadband Reviews: Features Of NOW Broadband
Here are the features of NOW broadband: 
11-63 Mbps download speed
1- 19 Mbps upload speed
Standard ADSL & fibre broadband
NOW Hub 2 Router
Bundle packages of broadband, phone, and TV
General discounts
Starts from £18 per month
12 months, rolling 1-month contract lengths
NOW Broadband Reviews: Overview of NOW Broadband Services
NOW Broadband Reviews: Factors for Evaluating NOW Broadband
Here are the factors for evaluating NOW broadband: 
NOW Broadband comes with three packages – NOW Brilliant Broadband, Fab Broadband, and Super Broadband.
NOW Brilliant Broadband package offers 11 Mb download speed and 1 Mb upload speed. It is perfect for a 2-person household who uses the internet occasionally.
Fab Broadband package offers 36 Mb download speed and 9.5 Mb upload speed. It is perfect for small households and light users. Fab broadband uses BT telephone lines.
Super Broadband package offers 63 Mb download speed and 19 Mb upload speed. It is perfect for large homes where multiple people use the internet simultaneously. Super broadband works excellently for downloading large files, streaming videos, or playing online games.
NOW Broadband plans are unlimited, meaning you won't encounter download limits, traffic management, usage caps, or sneaky fair usage clauses.
You'll get high-speed service all the time, even during busy hours. Plus, there are no additional fees for unlimited internet usage at any time.
You can include versatile NOW TV passes in your package, providing access to a diverse selection of Sky cinema, sports, and entertainment content. Additionally, you can cancel your subscription with 30 days' notice.
Sometimes, NOW broadband deals offer a reduced monthly fee or a free setup promotion.
Now Broadband utilises BT's Openreach infrastructure to provide internet connectivity through an ordinary telephone line. This service is widely available throughout the United Kingdom.
NOW Broadband provides various resources to help customers fix common broadband issues. They offer step-by-step online guides, and if further assistance is needed, customers can contact their customer support team through a free call or chat with NOW's chatbot.
NOW's customer support line is available daily from 8 am to 6 pm. You also have the option to reach out to NOW customer support through social media platforms such as Twitter or Facebook Messenger.
NOW Broadband offers a variety of connection options starting at £18 per month and going up to £25 per month for the Super Fibre package, all of which require a 12-month commitment. A standard set-up fee of £5 applies to these contracts.
NOW is unique in providing broadband services through rolling monthly contracts. This flexible payment plan is ideal for students or individuals with short-term tenancy agreements. Please note that the initial setup fee increases to £65. Therefore, if you plan to use the service for a year, opting for the contract would be more cost-effective.
All Now Broadband packages include the Now Hub 2 router. Despite its affordability, the Now Hub 2 router boasts impressive specifications.
Connect your Hub 2 to the main phone socket for optimal speed and stability, which provides the strongest broadband signal.
The NOW Hub 2 router resembles Sky's Q Hub, sporting two-gigabit ethernet ports and dual-band capabilities for optimal speed on two wired devices.
The feature is also compatible with Sky's Broadband Buddy app, which allows you to manage the time younger users spend on their screens.
Now Broadband and TV bundle provides users with TV Memberships and a selection of TV add-ons with a flexible one-month rolling contract. This allows users to cancel their subscriptions easily and quickly if unsatisfied or wants to switch to a different monthly package.
You can access various channels with a TV membership, including popular options like Sky Sports, Kids, Movies, & Entertainment. By subscribing to a Boost package, you can watch TV simultaneously on up to 3 devices.
NOW Broadband and phone bundle include phone line rental. You get access to pay as you use the package. You can get free anytime calls for £8 and evening and weekend call bundles at £4.
NOW Broadband takes an average of two weeks for installation.
NOW Broadband provides customers with a NOW Hub 2 Wi-Fi router, which shares the same hardware as the Sky Q Hub. It's a user-friendly device installed at home without a technician's assistance.
To install it, you'll be required to pay a setup cost and a delivery fee of £5. For one-month NOW Broadband contracts, the installation fee is considerably higher at £65.
All NOW Broadband packages come with a standard contract duration of 12 months.
NOW Broadband offers a distinctive advantage over other providers by allowing customers to subscribe to their services monthly without any long-term commitment.
NOW Broadband provides a broadband option without any contract as well. To activate this option, a one-time charge of £65 is applicable. However, you can cancel this option anytime with a 30-day notice period.
NOW Broadband Reviews: Customer Reviews
Overall, the customer reviews, both positive and negative, signifies that there are more positive reviews than negative reviews. One thing you should suggest is to choose the NOW broadband package according to your needs. First, look at what features they provide and then decide to buy them.
NOW Broadband Reviews: Comparing NOW Broadband With Competitors
Here is a comparison table that compares NOW broadband with its competitors:
| | | | | |
| --- | --- | --- | --- | --- |
| | NOW Broadband | Sky Broadband | Vodafone Broadband | Plusnet Broadband |
| Basic broadband | 11 Mbps speed | 11 Mbps speed | None | 10 Mbps speed |
| Superfast broadband | 36 Mbps, 63 Mbps speed | 36 Mbps, 59 Mbps speed | 38 Mbps, 67 Mbps speed | 36 Mbps, 66 Mbps speed |
| Ultrafast broadband | No | 900 Mbps speed | 100 Mbps, 200 Mbps, 500 Mbps, 910 Mbps speed | 74 Mbps, 145 Mbps, or 500 Mbps speed |
| Any download limit | Unlimited downloads | Unlimited downloads | Unlimited downloads | Unlimited downloads |
| Landline requirement | Yes | Yes (with ADSL & fibre) | Yes | Yes |
| TV | Now TV | Sky TV | None | None |
| Contract length | 12 months or one-month rolling | 18 months | 24 months | 18 months |
NOW Broadband Reviews: Pros And Cons Of NOW Broadband
Here are the pros and cons of NOW broadband: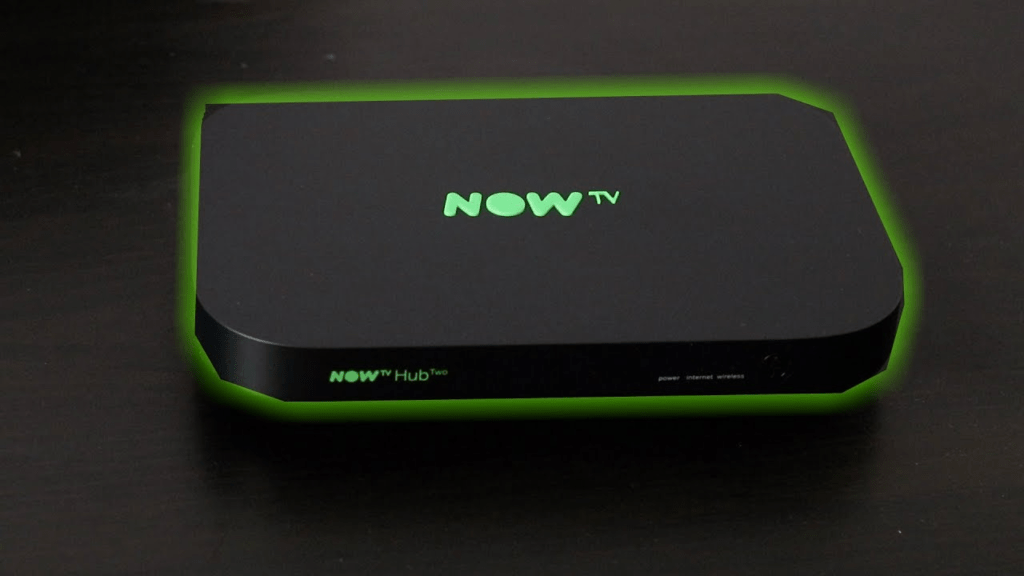 Positive
Available at an affordable rate
TV passes provide the best of Sky TV content & are very flexible
Has no-contract deals
Comes with flexible TV bundles
There is no need to pass a credit check
12-month contracts mean it's a short-term commitment than most rival providers
Negatives
TV service has excellent content, but it can't compete with the likes of Sky Q & Virgin Media
Need to pay extra to remove TV adverts & stream in HD
Most packages include a setup fee
The free router only has 2 network ports
Similar Tutorials Types to Check Out
5 Best Broadband And Anytime Calls Package: The Broadband and Anytime Calls package offers the ideal combination of value and flexibility, so you don't have to worry about being disconnected. I will discuss the best broadband and anytime calls package
9 Best Broadband Alternatives In The UK You Should Check Out: Several broadband alternatives are available, whether you're looking for a faster, more reliable, or better value for money. From wireless broadband to satellite broadband, there are various options, all offering varying benefits. In this article, you'll explore broadband alternatives
NOW Broadband Reviews: Final Verdict
NOW Broadband is excellent for those who want to minimise their monthly expenses. It offers affordable options and reasonably priced internet and TV bundles.
If you're sick and tired of slow internet speeds & unresponsive providers, consider switching to NOW Broadband. Their broadband speeds are comparable to most of the providers in the UK, and their features make it an excellent value for money.
NOW broadband also offers you an opportunity for a no-contract agreement. But it charges some activation fees.
NOW Broadband is a good choice for UK customers. You just need to choose the correct package according to your budget and needs.
I hope this article on NOW broadband reviews sounds helpful!
FAQs (Frequently Asked Questions) On NOW Broadband Reviews:
1. Is now broadband better than BT?
BT and NOW Broadband's primary broadband packages offer comparable speeds, but NOW Broadband is considerably cheaper. However, if you opt for BT's highest-tier service, you can obtain significantly faster internet speeds, but it comes at a premium cost.
2. Is now broadband owned by Sky?
NOW, previously known as Now TV and frequently written as NOW, is an online TV service that requires a subscription and is provided by Sky, a British satellite TV company.
3. Is now WIFI any good?
NOW is a budget-friendly service provider offering affordable ADSL, fibre plans, and economical internet and TV packages. However, customers should be aware of the additional costs for setup and ad-free TV, and the quality of their Wi-Fi router may not be the best.