10 Best Broadband Alternatives In The UK (You Don't Wanna Miss Out)
Broadband alternatives have become increasingly popular as people strive to stay connected and enjoy a faster internet connection. As traditional broadband providers are becoming slower and more expensive, many seek alternative solutions to offer them a better service.
Several broadband alternatives are available, whether you're looking for a faster, more reliable, or better value for money. From wireless broadband to satellite broadband, there are various options, all offering varying benefits.
In this article, you'll explore the different types of broadband alternatives, helping you to find the best one for your needs.
Broadband Alternatives: Introduction
Exploring broadband alternatives is necessary when you're stuck with slow broadband speeds or unhappy with high broadband costs.
Broadband connectivity can pose challenges in rural areas, especially when opting for standard or fibre broadband. These options can be unreliable in remote locations due to the limited availability of telephone exchanges or street cabinets.
Consequently, internet speeds can considerably drop, causing inconvenience to users. Looking for broadband alternatives in these cases can be pretty helpful.
In this article, you'll know the need for broadband alternatives, their types, criteria for evaluation, an in-depth review of each alternative, a comparison, etc.
The Need For Broadband Alternatives
Here are the reasons why customers might seek broadband alternatives:
Some customers need faster broadband connectivity, especially in rural areas. They might want to look out for broadband alternatives.
Some people would find broadband costly and want something that fits their budget. So, they would seek out broadband alternatives.
Comparison Of Broadband Alternatives
Criteria For Evaluating Broadband Alternatives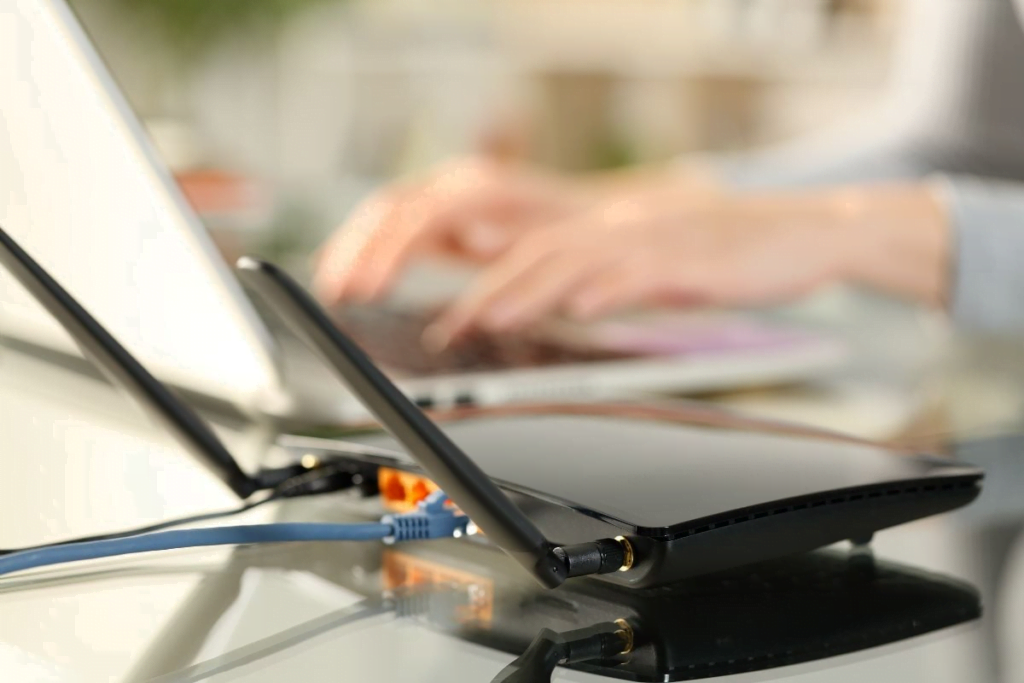 Here are the criteria for evaluating broadband alternatives:
Then, check whether the internet connectivity of that broadband alternative is strong or weak in your location. You need to check the internet coverage in your area.
Check the performance of the broadband alternative. You must check latency, network reliability, and customer service quality. For that, you can read customer reviews available on the internet.
Read the full procedure of setting up the broadband alternative. You can also read about the termination process.
Analyse the cost-effectiveness of broadband alternatives, considering contract length, upfront fees, and any additional charges. See whether it fits your budget or not.
Types Of Broadband Alternatives
Here are the different types of broadband alternatives:
1. Tethering
Key Features
Fit for limited online usage or occasional use
Easily set up a wireless connection using your telephone
Uses the charging cable
You can set up a wireless connection from your telephone and access it with your computer. To link your mobile device to your computer, use the charging cable. Plug in the cord to the USB port of your computer, and then you'll receive a notification on your phone to tether your internet connection.
Once you connect your smartphone to your computer, you can use your phone's 4G signal to browse the internet on another device. This can come in handy when you're experiencing a sluggish Wi-Fi connection.
If you opt for mobile broadband over a landline connection, remember that it may use up your data allowance faster. Going over your monthly limit could result in extra charges.
This is only appropriate for limited online usage or occasional use. To ensure sufficient monthly data allowance, consider upgrading your mobile package.
2. Mobile Dongles
Key Features
Excellent broadband alternative
Comes with a SIM card slot & 4G or 5G antenna
Restricted to computers for internet connectivity
Easy to use
Mobile broadband dongles are an excellent alternative to traditional broadband. These devices come equipped with a SIM card slot and a 4G or 5G antenna, allowing them to connect to a cellular internet network and access the internet.
Inserting a dongle into your computer will prompt you to install the software drivers required for its functionality.
As a result, a web page may open in your browser, asking you to log in. Once you've completed the login process, you can connect to the internet anytime by just plugging in the dongle.
Dongles are easy to use but restricted to computers for internet connectivity. However, they cannot be utilised with gadgets like iPads or Xbox consoles as they lack USB ports.
3. Fixed Wireless
Key Features
Uses directional antennas or microwave links
Widely adopted using WiMAX as a standard
Shifting towards embracing 5G
You can extend your Wi-Fi signal range by using directional antennas or microwave links. Directional antennas can eliminate interference, while microwave links require a clear line of sight between two points, such as your property and a transmitter on another building or mast.
Fixed wireless has been widely adopted using WiMAX as a standard. However, with the advent of 5G, fixed wireless technology is shifting towards embracing 5G as the primary technology.
5G technology provides a diverse range of frequencies for its users. Its launch in the 700 MHz bands will be a practical choice for people residing in rural areas. Even if you are miles from the signal tower, you can still enjoy a speed of 25 to 40 Mbps.
4. Mobile Data Networks
Key Features
Referred to as 3G, 4G, or 5G
Have benefits over traditional VDSL/fibre broadband
A great option for a backup plan
It is feasible to utilise the mobile data network, commonly referred to as 3G, 4G, or 5G, for an internet connection. Access to a 4G signal can perform better than low or mid-quality fibre connections through the phone line.
Mobile data networks have a significant benefit over traditional VDSL/fibre broadband as they use different infrastructures. Hence, if one network fails, the other remains operational.
This is a great backup plan option, and routers are available that can seamlessly switch between your main internet connection and a backup mobile data connection.
The 4G network is now reaching rural areas lacking traditional broadband. The best part is that 4G mobile data plans do not require paying for line rental. Although the maximum speed can reach 70 Mbps, typically, it ranges from 20-35 Mbps.
5. Mobile WiFi (MiFi) Devices
Key Features
Requires a SIM card to operate
Creates own WiFi network
Has a rechargeable battery
Portable
Another broadband alternative is MiFi devices. It needs a SIM card to operate on 4G or 5G networks to gain internet access.
MiFi devices create their WiFi network instead of connecting to a computer through a USB port. Consequently, you can surf the internet using multiple gadgets, not just computers.
MiFi devices are portable and rechargeable, making them suitable for travel, even in a caravan. However, the device must be charged after approximately 6 hours of usage.
MiFi can connect only 10 devices at a time. However, MiFi devices are generally reasonably priced, comparable to a dongle.
6. 4G/5G Routers
Key Features
High-speed internet
Strong connectivity
Costly
4G/5G Routers employ 4G or 5G to link to the web instead of your fixed line. Firstly, you can insert a SIM card into the router, creating a Wi-Fi network to which any device can connect. Alternatively, you can take the help of an Ethernet cable to link your devices directly to the router.
These routers are ideal if you want a long-term replacement for your wired internet service. With a strong 4G or 5G signal in your home, you can expect incredible speeds and effortlessly connect numerous devices to the internet.
A 4G or 5G router can be expensive compared to dongles and MiFi devices.
7. Satellite Internet
Key Features
Great broadband alternative
Long-term solution
Expensive
Satellite broadband is among the top choices for internet access. It can be an excellent alternative to traditional internet connections, offering a long-term solution for those seeking broadband options.
When you use satellite internet, your hub connects to an object in space above the Earth. The satellite transfers information as you send or receive data.
If you're residing in areas with poor 4G connection, you can opt for satellite broadband as a feasible option to achieve download speeds of approximately 20-30 Mbps.
Satellite internet is often linked to a delay in data transmission, known as latency. This delay makes it unsuitable for online gaming.
Satellite broadband is generally more expensive than standard broadband.
8. Leased Line
Key Features
Perfect for small and medium-sized businesses
Offers a dedicated access point to the internet
You can enjoy the desired speed
A cable is set up and linked to your premises, similar to installing a phone line. This cable provides a dedicated access point to the internet exclusively for you, allowing you to enjoy the desired speed.
The service-level agreement may cost more, but it provides a superior basic broadband service through the phone line and is more dependable.
The expense of establishing a leased line may vary considerably based on your distance from the nearest connection point.
Small and medium-sized businesses can now access high-speed broadband services, eliminating the need to pay for expensive leased lines. This allows them to negotiate better deals based on their specific needs.
9. Single And Bonded ADSL
Key Features
Internet transmitted through a telephone line
6-20 Mbps download speed
Cost-effective option
Single & Bonded ADSL is the traditional version transmitted through a telephone line in areas where fibre optic networks are unavailable. It is also a cost-effective option if you reside in a region where fibre connectivity is offered.
The data download rate is acceptable, falling between 6-20 Mbps. However, the speed at which data is uploaded could be improved, as it does not exceed 1.5 Mbps. As a result, it takes longer to send out large emails or upload files containing multimedia elements.
If you can only access ADSL, you can combine multiple lines to utilise the combined speeds like a single connection.
10. Virgin Fibre-Optic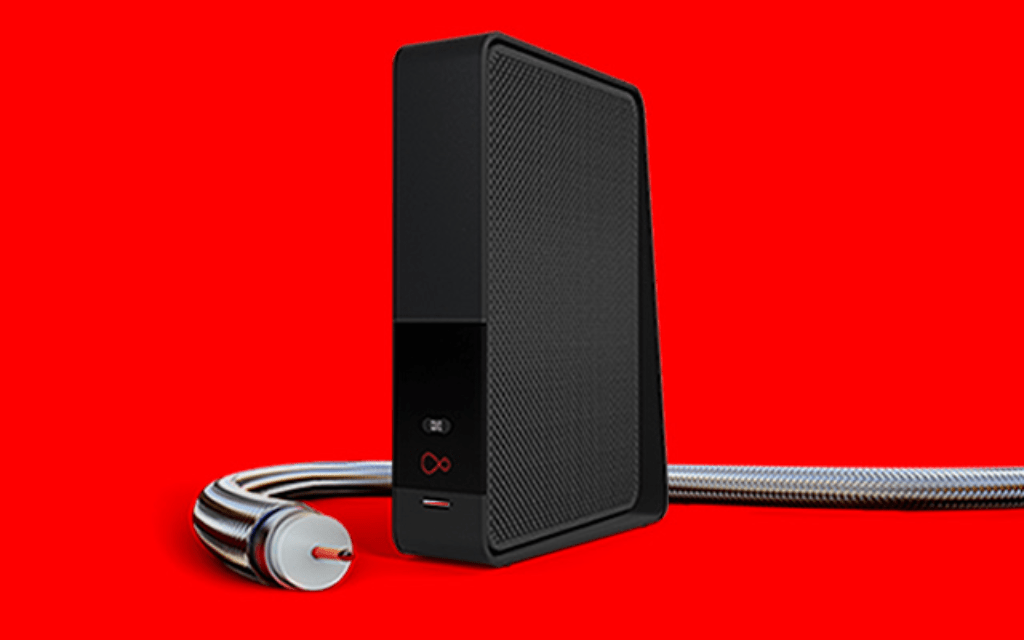 Key Features
Provides fast connections
Great performance & quality
300 Mbps or higher average speed
Virgin's fibre-optic infrastructure gives them a significant advantage over their competitors. It offers considerably faster connections.
The service-level contract may not be as good as a leased line but it usually provides comparable speed and performance quality.
Fibre-optic Virgin connection, with an average speed of 300 Mbps or higher, can be advantageous for several small and medium-sized businesses.
Tips For Choosing The Right Broadband Alternatives
Here are the tips for choosing the right broadband alternatives:
Consider the area you are located. Check whether your chosen broadband alternative is available in your area or not. Also, check the network coverage, whether it's strong or weak.
You must choose a broadband alternative according to your needs and usage habits.
Make sure to read independent reviews on the broadband alternative before choosing one.
Similar Tutorials Types to Check Out
5 Best Broadband And Anytime Calls Package: The Broadband and Anytime Calls package offers the ideal combination of value and flexibility, so you don't have to worry about being disconnected. I will discuss the best broadband and anytime calls package
5 Best Dongle Deals You Don't Wanna Miss Out: Are you looking for the best dongle deals? Dongles are a great way to stay connected to the internet, and with the right deal, you can receive the most out of your purchase. In this article, you'll explore the best dongle deals
FAQs:
1. What can you use instead of broadband?
Currently, satellite broadband is the primary substitute for fibre connections. With speeds up to 75 Mbps, it's easy to understand why people consider this option for residential and commercial applications.
2. Can you get broadband without wires?
If you do not have cables or phone lines in your residence, you can still have internet access through fixed-wireless, mobile wireless (4G LTE), or satellite connections. If you have phone lines installed in your home, you can receive DSL internet, even if you want to avoid signing up for landline phone service.
3. How can I get internet without fibre?
Satellite internet is the main alternative to fibre broadband. There are various methods to access the internet. Although mobile data is usually limited and dial-ups and hotspots can be problematic, most prefer fibre and DSL connections.
Conclusion: Broadband Alternatives
There are many broadband alternatives available in the UK market. You might need broadband alternatives for many reasons, such as slow broadband, network issues in your area, high broadband cost, etc.
Satellite broadband is generally more costly than fixed-line options such as cable and DSL. However, it provides significantly higher speeds. One of the most apparent advantages of using satellite broadband is that it does not require a telephone line. As a result, you may connect directly to the internet without the modem.
I encourage you to explore the broadband alternatives available according to your needs and budget.
I hope this article on the best broadband alternatives sounds helpful!