TP-Link AX5400 vs AX3000: Which One Is The Best?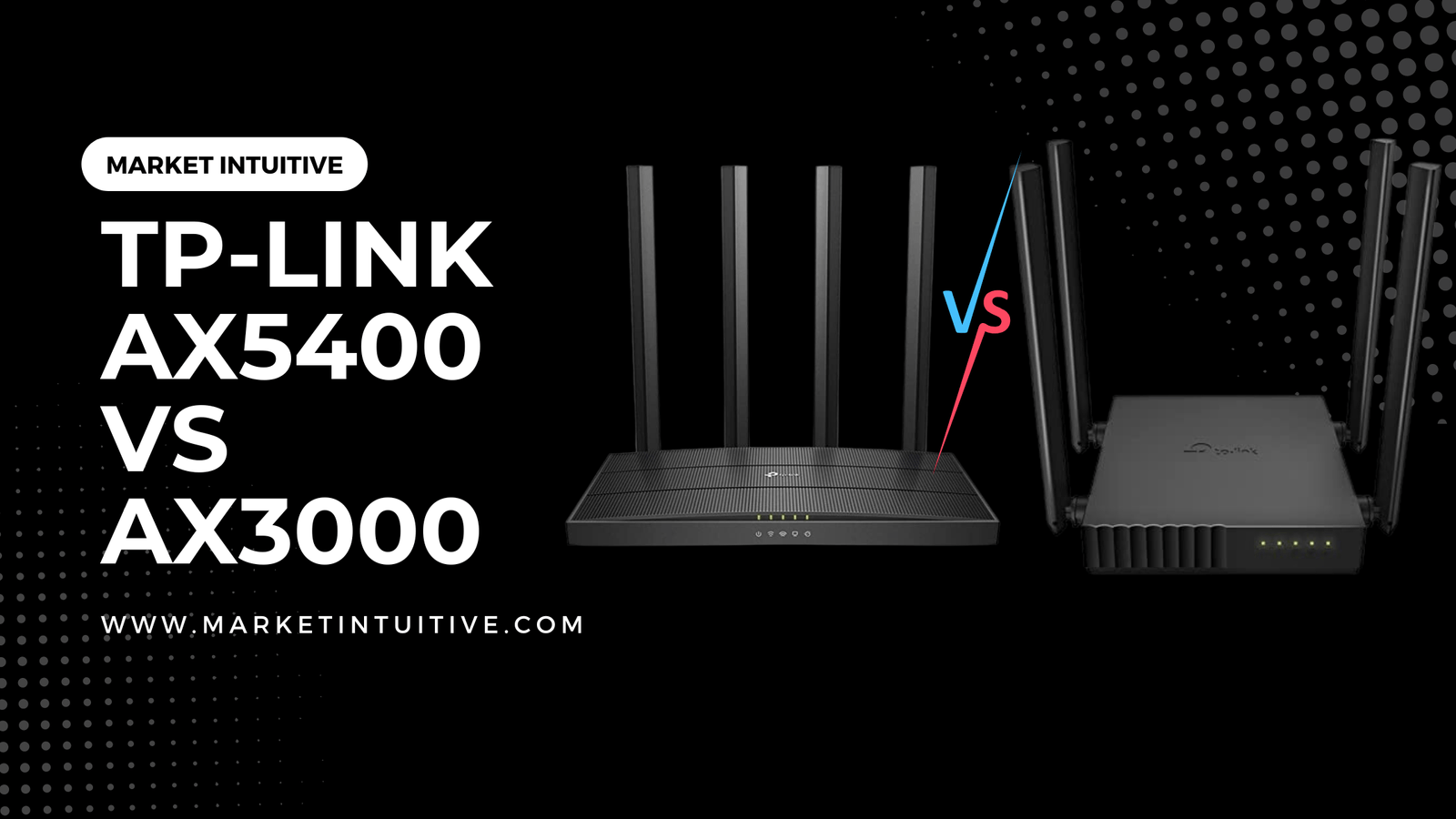 In recent years, the demand for high-speed and reliable Wi-Fi has surged, and leading brands like TP-Link have answered this call with Wi-Fi 6 routers such as the AX3000 and AX5400. I decided to compare TP-Link AX5400 vs AX3000 against each other to find out which one offers better results in the long run.
These two models have gained significant attention, causing consumers to weigh the benefits and differences between them. As both models have their own unique set of features, it is imperative to understand these distinctions before making your purchasing decision.
In this article, we will delve into the key factors that differentiate the TP-Link AX5400 vs AX3000, including performance, design, and additional features. By comparing these aspects, we aim to assist you in choosing the best Wi-Fi 6 router that suits your specific needs and requirements.
Tp-Link Ax5400 vs Ax3000 Overview
The TP-Link AX5400 and AX3000 are Wi-Fi 6 routers designed to cater to different needs in the home networking environment. Both routers provide users with impressive features and benefits, such as faster speeds, improved efficiency, and support for more devices. In this section, we'll briefly discuss some of the primary differences and notable features of these two routers.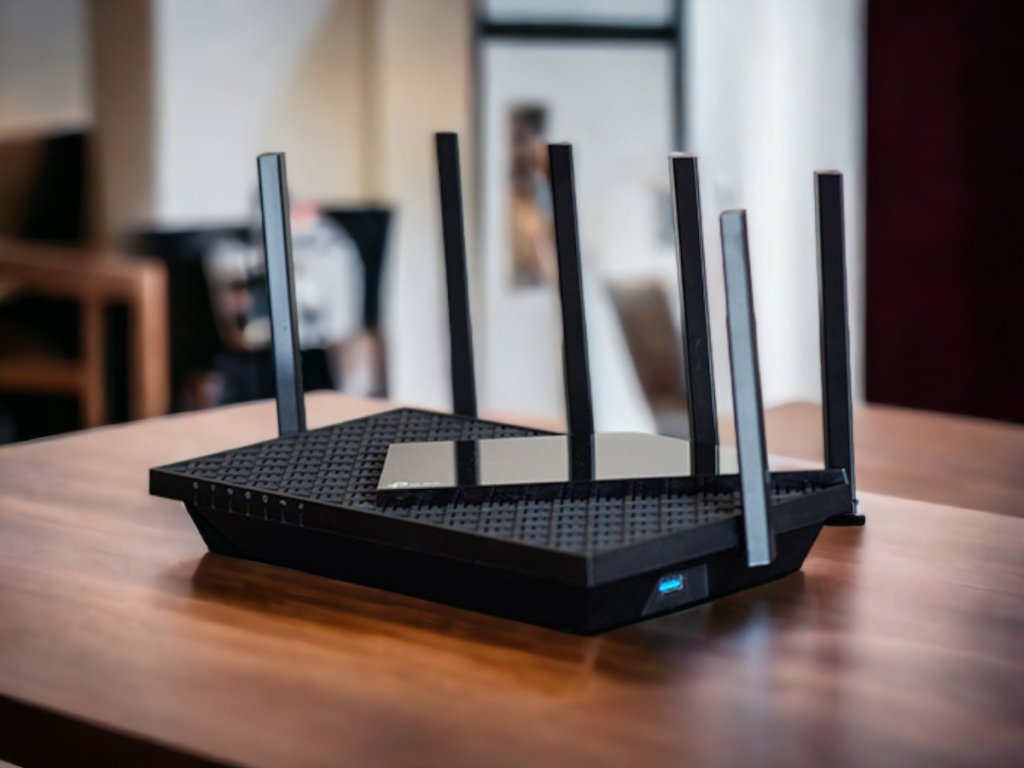 AX5400 Router
The AX5400 is geared towards users who require a more advanced feature set, such as those with busy households or intensive online gaming requirements. Some key aspects of the AX5400 include:
6 data streams, allowing the router to communicate more information to a greater number of devices simultaneously.
Advanced parental control options for better control and monitoring capabilities.
The AX5400 offers higher throughput on both 2.4 GHz and 5 GHz bands.
AX3000 Router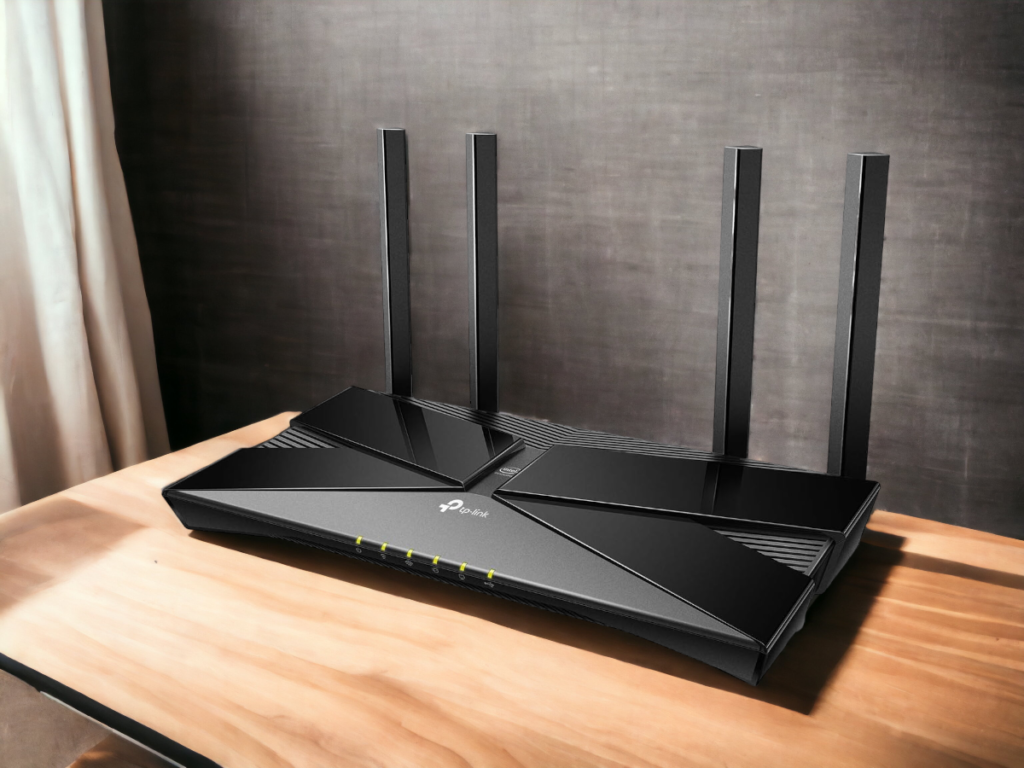 The AX3000, also known as the Archer AX50, is an ideal option for users looking for a more affordable yet capable Wi-Fi 6 router. Notable features of this router include:
Dual-band speeds, providing up to 2402 Mbps on the 5 GHz band and 574 Mbps on the 2.4 GHz band, which is suitable for smooth streaming and fast downloads.
OFDMA technology, increasing capacity by four times to support simultaneous data transmission to multiple devices.
Ultra-low latency for more responsive gaming and overall performance.
Both the AX5400 and AX3000 from TP-Link support Wi-Fi 6 technology, with a focus on efficiency and performance. The AX5400 caters to users who desire more advanced features and greater throughput, while the AX3000 (Archer AX50) offers a more budget-friendly alternative with respectable performance and features.
To learn more about the TP-Link AX5400 vs AX3000, consider visiting their respective product pages on the TP-Link website for a detailed breakdown of their specifications and features.
Wi-Fi 6 Advantages and Compatibility
Wi-Fi 6, also known as 802.11ax, is the latest Wi-Fi version and offers several advantages over previous versions. Some of the key benefits include:
Higher data rates: Wi-Fi 6 is designed to support faster data transfer speeds, which means better performance for streaming, gaming, and other data-intensive activities.
Increased capacity: With Wi-Fi 6, routers can serve more devices simultaneously. This improvement is especially important in dense environments like apartment buildings or offices with many users.
Better power efficiency: Devices supporting Wi-Fi 6 have improved power efficiency, resulting in longer battery life for mobile devices.
Reduced latency: Wi-Fi 6 reduces latency, allowing for smoother online gaming and improved video conferencing experiences.
When comparing the TP-Link AX5400 vs AX3000, it's essential to understand that both routers are compatible with Wi-Fi 6. This means that both routers can deliver these advantages to compatible devices on your network. However, there are differences in their performance and features that may influence your decision.
The TP-Link AX5400 offers six data streams, while the AX3000 has four. More data streams in the AX5400 support a larger number of connected devices without the worry of lag or buffering. For this reason, the AX5400 may be a better option if you have a high number of devices connected to your network.
| Feature | TP-Link AX5400 | TP-Link AX3000 |
| --- | --- | --- |
| Wi-Fi 6 Support | Yes | Yes |
| Data Streams | 6 | 4 |
| Data Rate | Higher | Lower |
However, it's important to note that some Wi-Fi 6 features depend on the compatibility of the device you're connecting to your router. If the device doesn't support Wi-Fi 6, it can only take advantage of its features up to its own capability. This being said, investing in a Wi-Fi 6 router like the TP-Link AX5400 or AX3000 will future-proof your home network as more devices with Wi-Fi 6 support become widely available.
In summary, both TP-Link AX5400 and AX3000 routers are compatible with Wi-Fi 6 and offer the same core advantages. They differ in data streams and data rates, which can affect performance with multiple connected devices. By considering the specific needs of your home network, you can make a more informed decision between these two routers.
Hardware Specifications
CPU and RAM
Comparing the TP-Link AX3000 and AX5400 routers in terms of their hardware specifications, we can identify some key differences.
TP-Link AX3000:

Powered by a 1.5 GHz triple-core processor
Equipped with 512 MB RAM

TP-Link AX5400:

Powered by a powerful 1.8 GHz quad-core processor
Equipped with 1 GB RAM
The AX5400's higher CPU speed and increased RAM allow for better performance when managing multiple connected devices and handling high-bandwidth tasks.
Internal and External Storage
When it comes to storage, both routers provide sufficient memory to operate efficiently. However, the routers vary in terms of their external hardware features, specifically the number of antennas:
TP-Link AX3000:

4 external antennas for better coverage

TP-Link AX5400:
The additional antennas on the AX5400 provide a stronger and more reliable wireless signal, ensuring stable connections and broader coverage across your home network.
In summary, the TP-Link AX5400 router boasts superior hardware specifications compared to the AX3000. With a faster CPU, more RAM, and a greater number of external antennas, the AX5400 is better poised to handle the demands of a modern home network.
Connectivity Options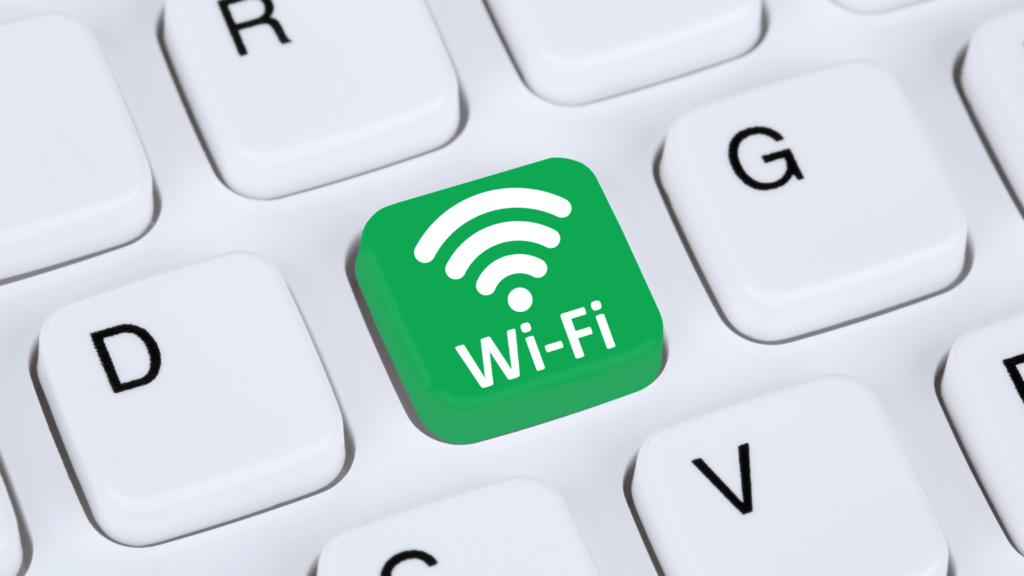 Ethernet and USB Ports
The TP-Link AX5400 and AX3000 routers provide various connectivity options for your devices. Both routers have 4 LAN ports to connect multiple computers directly to the network using Ethernet cables. They also have a single WAN port for connecting to the internet. In terms of USB ports, the AX5400 offers one extra USB port compared to the AX3000, making it suitable for connecting additional devices or a USB storage device.
Parental Controls
Both routers come with parental controls to help you manage and secure your family's internet usage. The AX5400 has a more advanced parental control system than the AX3000, allowing for better configuration and monitoring of connected devices. This includes the ability to set time limits, filter content by age, and monitor usage.
Security Features
The security features offered by both the AX5400 and AX3000 routers ensure protection for your home network. Some of the security aspects include:
Network Firewall: Both routers have a network firewall to safeguard your devices from threats and unauthorized access.

Stateful Packet Inspection (SPI): This feature helps protect your network by analyzing incoming and outgoing packets, and filtering out potentially harmful ones.

DoS Protection: Both routers come with a built-in DoS (Denial of Service) protection feature to guard against DoS attacks.

WPA3: The routers support the latest Wi-Fi security standard, WPA3, for enhanced security.

L2TP and IPSec Passthrough: These features allow for secure VPN connections between devices and VPN servers by enabling the passthrough of L2TP and IPSec traffic.

DNS Relay: The routers offer the DNS Relay feature, which helps you create custom DNS settings to optimize your browsing experience.
By considering these connectivity options, Ethernet and USB ports, parental controls, and security features, you can decide which TP-Link router is most suitable for your specific needs. Remember to take into account your current and future requirements for network connectivity and security.
Router Performance
Signal Strength and Coverage
The TP-Link AX5400 and AX3000 routers both offer strong signal strength and extended coverage for your home network. They are equipped with advanced features like beamforming technology, which focuses the Wi-Fi signal toward connected devices, thereby improving overall signal strength and coverage. The key difference between the two routers lies in the number of antennas and their impact on coverage.
TP-Link AX3000:

4 external antennas
Good coverage for medium-sized homes

TP-Link AX5400:

6 external antennas
Greater coverage and signal strength for larger homes
Having more antennas on the AX5400 provides it with better performance in terms of coverage when compared to the AX3000. Thus, if you live in a larger home or require more extensive Wi-Fi coverage, the AX5400 may be a better choice for you.
Maximum Wi-Fi Speed
Both the TP-Link AX3000 and AX5400 are Wi-Fi 6 capable routers that deliver improved performance and maximum Wi-Fi speeds compared to their Wi-Fi 5 (802.11ac) counterparts. Wi-Fi 6 technology also provides better support for multiple connected devices within the network, making it an ideal choice for busy homes or small offices. However, the AX5400 outperforms the AX3000 in terms of maximum Wi-Fi speed.
TP-Link AX3000:

Dual-band router
Maximum Wi-Fi speed: 2402 Mbps

TP-Link AX5400:

Dual-band router
Maximum Wi-Fi speed: 4804 Mbps
The AX5400 offers nearly double the Wi-Fi speed of the AX3000, making it the superior choice for users who require higher bandwidth or faster speeds within their network. This router would be especially beneficial for activities like high-quality video streaming or online gaming.
In summary, the TP-Link AX5400 provides better signal coverage and higher Wi-Fi speeds than the AX3000, making it a more suitable choice for larger homes and those requiring better performance. Conversely, the AX3000 may suffice for users with smaller spaces or those who don't require as much bandwidth.
Other Features and Software
When comparing the TP-Link AX5400 and AX3000 routers, one of the aspects that sets them apart is the additional features and software they offer. While both routers support Wi-Fi 6 and provide a strong, reliable connection, there are differences in the advanced capabilities they provide.
Parental Controls
The AX5400 router allows for more sophisticated parental controls than the AX3000. This enables users to have better management over their network, set limits on internet use, and even pause the Wi-Fi on certain devices. This feature would be very useful for families with children or anyone looking to maintain control over their home network.
Quality of Service (QoS)
Both routers come with QoS support that ensures optimal bandwidth allocation for different devices and applications. Users can prioritize certain devices or applications, ensuring they receive the necessary bandwidth for their needs. This is especially helpful in households with multiple devices connected to the Wi-Fi and varying levels of required bandwidth.
Firmware Updates
Staying up-to-date with the latest firmware helps keep these routers running efficiently and securely. Both the AX5400 and AX3000 offer regular updates, which ensure that users have access to the latest features or security patches as they become available.
Homecare & Antivirus Protection
The TP-Link AX5400 offers more advanced Homecare support than the AX3000. This feature includes built-in antivirus protection and enhanced parental controls, providing an extra layer of security for users' home networks. In addition to safeguarding the network from potential threats, Homecare also optimizes the router's performance for smoother streaming, gaming, and other high-bandwidth tasks.
In conclusion, while both TP-Link AX5400 and AX3000 boast strong Wi-Fi 6 capabilities, the AX5400 offers a more comprehensive set of features and software, including better parental controls, advanced Homecare support, and enhanced QoS capabilities. Choosing the right router depends on users' specific needs and priorities, but these additional features can offer significant advantages for those looking for a well-rounded router experience.
Comparing Models
TP-Link Archer AX6000 vs AX5400 vs AX3000
When comparing the TP-Link Archer AX6000, AX5400, and AX3000, it's essential to consider their specifications and features to determine which router best suits your home networking needs.
TP-Link Archer AX6000

WiFi 6 (802.11ax) compatible
8×8 MU-MIMO
Total throughput: 5952 Mbps (4804 Mbps @ 5 GHz, 1148 Mbps @ 2.4 GHz)
8 Gigabit LAN ports
1 2.5G WAN port
2 USB 3.0 ports

TP-Link Archer AX5400

WiFi 6 (802.11ax) compatible
4×4 MU-MIMO
Total throughput: 5334 Mbps (4804 Mbps @ 5 GHz, 574 Mbps @ 2.4 GHz)
4 Gigabit LAN ports
1 Gigabit WAN port
1 USB 3.0 port

TP-Link Archer AX3000

WiFi 6 (802.11ax) compatible
3×3 MU-MIMO
Total throughput: 2976 Mbps (2402 Mbps @ 5 GHz, 574 Mbps @ 2.4 GHz)
4 Gigabit LAN ports
1 Gigabit WAN port
1 USB 2.0 port
The AX6000 boasts the highest overall throughput and has more advanced features such as 8×8 MU-MIMO, 8 Gigabit LAN ports, a 2.5G WAN port, and two USB 3.0 ports. In comparison, the AX5400 offers a slightly lower total throughput, 4×4 MU-MIMO, four Gigabit LAN ports, a Gigabit WAN port, and one USB 3.0 port. The AX3000, on the other hand, provides the lowest throughput and has fewer features: 3×3 MU-MIMO, four Gigabit LAN ports, a Gigabit WAN port, and one USB 2.0 port.
| Model | Throughput (5 GHz) | Throughput (2.4 GHz) | Total Throughput | MU-MIMO | LAN Ports | WAN Ports | USB Ports |
| --- | --- | --- | --- | --- | --- | --- | --- |
| Archer AX6000 | 4804 Mbps | 1148 Mbps | 5952 Mbps | 8×8 | 8 | 1(2.5G) | 2(3.0) |
| Archer AX5400 | 4804 Mbps | 574 Mbps | 5334 Mbps | 4×4 | 4 | 1 | 1(3.0) |
| Archer AX3000 | 2402 Mbps | 574 Mbps | 2976 Mbps | 3×3 | 4 | 1 | 1(2.0) |
It's essential to consider the network demands of your household and the devices you'll connect when evaluating these routers. Whether you prioritize total throughput, number of connected devices, or advanced features, this comparison should provide a helpful starting point for choosing the best TP-Link router for your needs.
Compatibility with Devices and Browsers
When discussing the TP-Link AX3000 and AX5400, it's essential to evaluate their compatibility with various devices and browsers, ensuring a smooth experience for users.
Both routers offer Wi-Fi 6 technology, which is the latest standard in wireless connectivity. This means they are compatible with a wide range of devices, including phones, laptops, and other Wi-Fi-enabled gadgets. Additionally, they support previous Wi-Fi standards (i.e., Wi-Fi 5), ensuring seamless connections with older devices.
Now, let's dive a little deeper into some specific aspects of compatibility:
Phones and Laptops

: Both the AX3000 and AX5400 offer multiple data streams – the AX3000 has four streams while the AX5400 has six. More streams generally mean better performance across various devices. While routers may not directly impact the compatibility of a specific device, their advanced features can contribute to an overall better experience.

Type-C Connectivity

: Although routers usually don't come with built-in USB Type-C ports, some external adapters enable Type-C connections. With the AX5400, you can find one USB port that can be utilized with an appropriate adapter, providing extra flexibility when connecting Type-C devices.

Browsers

: The compatibility of TP-Link routers with different browsers mainly depends on your device's network setup and the browser's performance. The AX3000 and AX5400 should work smoothly with most browsers, including Opera. Just make sure your browser is updated to the latest version and follow the router's recommended configurations.
In summary, the TP-Link AX3000 and AX5400 should work well with most devices and browsers, thanks to their advanced features, Wi-Fi 6 support, and compatibility with previous Wi-Fi standards. Ensuring your devices and browsers are up to date will further optimize the experience of using these routers.
Outdoor Capabilities and IPv6 Support
The TP-Link AX3000 and AX5400 routers are designed for indoor use. However, some users have found success in setting up the AX5400 in outdoor environments. It is essential to keep in mind that these routers are not specifically built for outdoor use, and performance may be affected by weather conditions.
In terms of IPv6 support, both the AX3000 and AX5400 routers are compatible with the latest Internet Protocol version 6 (IPv6) standard. This compatibility ensures that your home network is future-proof and can handle the growing number of internet-enabled devices.
IPv6 offers several advantages over its predecessor, IPv4, which is running out of available IP addresses. Some of the benefits include:
Larger address space: IPv6 provides a nearly unlimited number of IP addresses, making it easier to support new internet-connected devices.
Improved network performance: IPv6 allows for more efficient data routing and packet processing, which can lead to better network performance.
Enhanced security: IPv6 incorporates better security measures by default, such as built-in support for IPsec encryption.
In conclusion, the TP-Link AX3000 and AX5400 Wi-Fi 6 routers offer excellent indoor performance, and the AX5400 can potentially be used outdoors with caution. Additionally, both routers support IPv6, ensuring that your home network will be capable of handling current and future internet-enabled devices.
Wrapping Up
As we reach the end of our exploration into the realm of TP-Link AX5400 vs AX3000, one thing becomes abundantly clear: both routers are formidable contenders in the Wi-Fi landscape.
The AX5400 boasts lightning-fast speeds and expansive coverage, making it ideal for larger spaces. With its support for Wi-Fi 6, it ensures a seamless and reliable connection even with multiple devices. Meanwhile, the AX3000 offers impressive performance at a more affordable price point.
While its range may not be as extensive, it still delivers exceptional speeds and supports Wi-Fi 6 for efficient data transmission. Choosing between these routers depends on your specific needs. If you require a robust network with top-of-the-line capabilities, the AX5400 is a clear choice.
However, if you value affordability without compromising on speed and efficiency, the AX3000 is an excellent option. Rest assured, TP-Link's commitment to innovation and quality guarantees a solid foundation for your internet connectivity.